Glacier Window: the cave-like opening at the mouth of a glacier where meltwater runs out.  Glacier windows are often extraordinarily beautiful.  A blue glow often colours the inside and the walls are filled with centuries old glacial till.  You can often see deep into the clear walls and the enormous magnitude of a glacier can be appreciated from up close.  The popular and easily accessible glacier window at the terminus of the Wedgemount Glacier at Wedgemount Lake is a stunning example of this.
Whistler & Garibaldi Hiking

Alexander Falls  

Ancient Cedars  

Black Tusk  

Blackcomb Mountain  

Brandywine Falls  

Brandywine Meadows  

Brew Lake  

Callaghan Lake  

Cheakamus Lake  

Cheakamus River  

Cirque Lake 

Flank Trail 

Garibaldi Lake 

Garibaldi Park 

Helm Creek  

Jane Lakes 

Joffre Lakes  

Keyhole Hot Springs  

Logger's Lake  

Madeley Lake  

Meager Hot Springs 

Nairn Falls  

Newt Lake 

Panorama Ridge 

Parkhurst Ghost Town 

Rainbow Falls  

Rainbow Lake 

Ring Lake  

Russet Lake  

Sea to Sky Trail 

Skookumchuck Hot Springs  

Sloquet Hot Springs 

Sproatt East 

Sproatt West  

Taylor Meadows  

Train Wreck  

Wedgemount Lake  

Whistler Mountain

January 

February 

March 

April 

May 

June 

July 

August 

September 

October 

November 

December
The images here are of Wedgemount Glacier at Wedgemount Lake in Whistler.  Wedgemount Lake is one of the most spectacular hikes in Garibaldi Provincial Park. Though it is a relentlessly exhausting, steep hike, it is mercifully short at only 7 kilometres (one way).  The elevation gain in that short distance is over 1200 metres which makes it a much steeper hike than most other Whistler hiking trails.  Compared with other Whistler hikes, Wedgemount Lake is half the roundtrip distance of either Black Tusk or Panorama Ridge, for example,  at 13.5k and 15k respectively (one way).  Wedgemount Lake itself is a magnificent destination for a day hike or spectacular overnight beneath the dazzling mountain peaks and stars.  Many sleep under the stars on one of the many beautiful tent platforms that dot the landscape.  Solidly built, wooden tent platforms are everywhere you look at Wedgemount Lake.  Strategically positioned, these platforms manage to maintain an amazingly secluded feel despite their numbers.  In all Wedgemount Lake has 20 of these tent areas.  Most are wooden, but several down by the lake shore are gravel, yet every bit as nice.  At a fast hiking pace you can reach Wedgemount Lake from the trailhead in just an hour and a half but at a leisurely or backpack laden pace you will likely take over two hours.  The trail is well marked and well used.  The steepness of the trail doesn't require any technical skill, however that last kilometre before the lake you will be scrambling on all fours quite a bit.  The elevation gain makes a tremendous difference when carrying a heavy backpack and unprepared for the exertion.  There is hardly a section of the trail that is not steeply uphill.  The first 15 minutes takes you into the deep forest and then across Wedgemount Creek.  This crashing creek can be heard from quite a distance and gives you a hint of the steepness of the trail to come.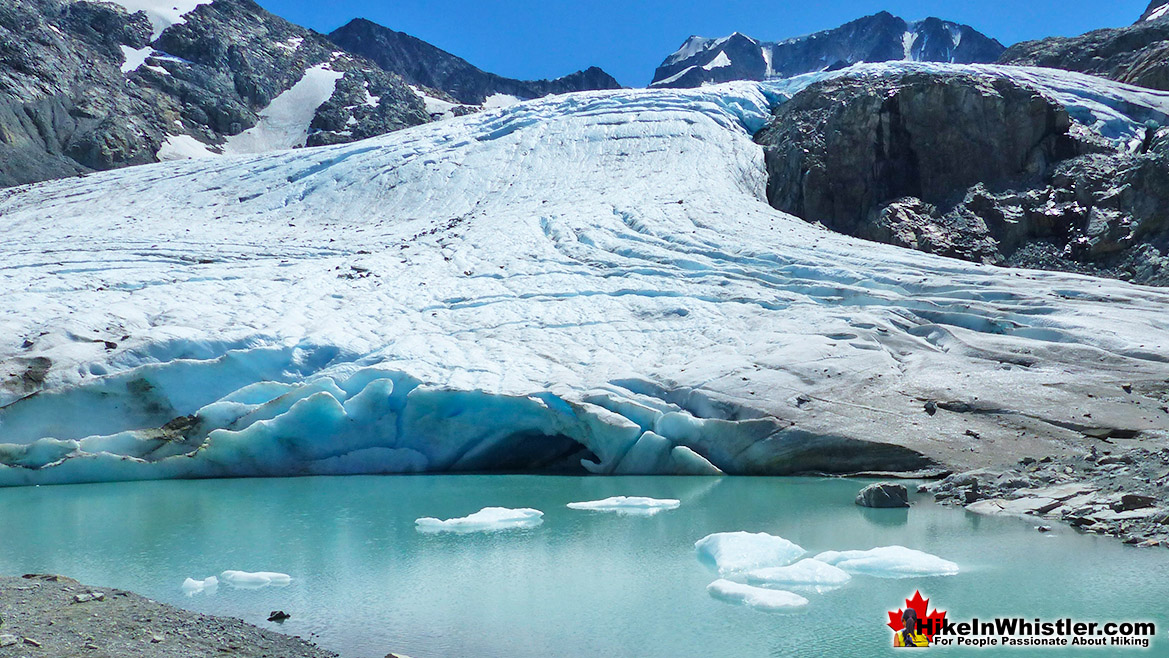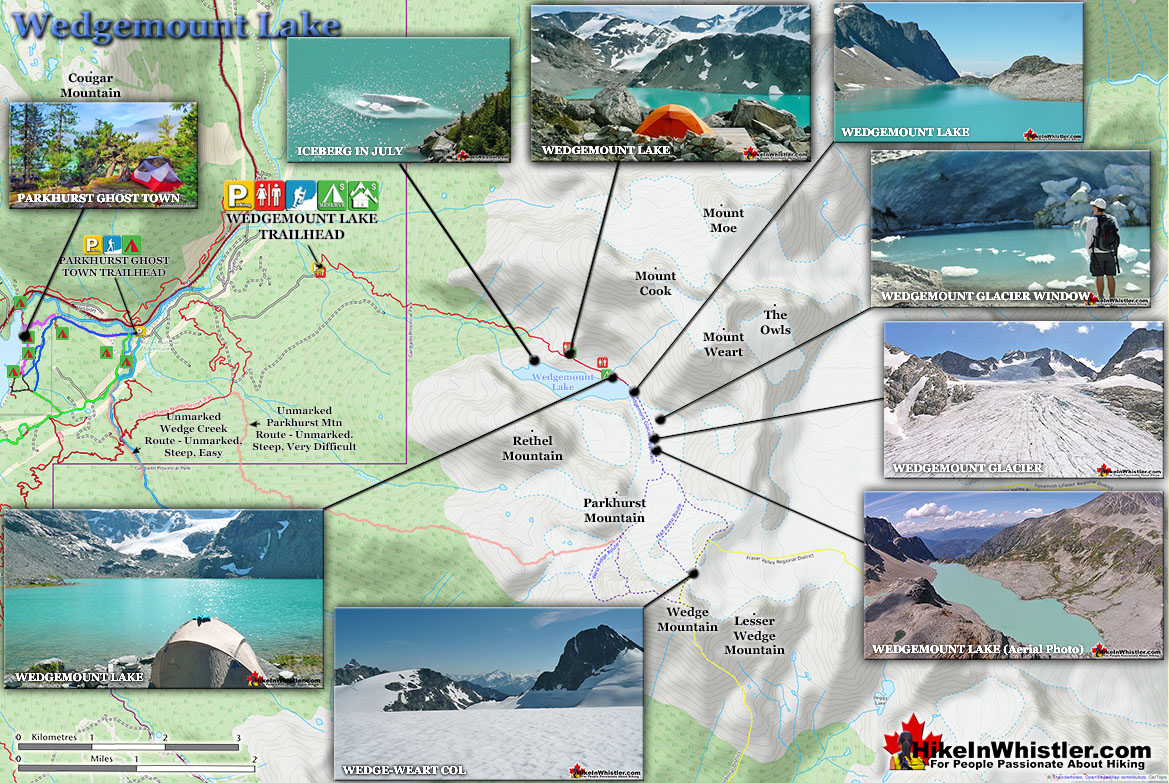 Books About Geology in BC


Here are two excellent books on the Geology of British Columbia.  In Search of Ancient British Columbia by Barbara Huck is one of our favourites.  It focuses on southern BC and covers each individual region separately.  The Lower Mainland chapter explains the geology, paleontology and archaeology of the region stretching from Vancouver, Sea to Sky, Garibaldi Park and north to Mount Meager and Meager Hot Springs.  Quite a lot of the book is devoted to how the last ice age shaped the land and inhabitants of southern BC.  The chapters on Vancouver Island are particularly good as the geological history was particularly chaotic and the history of glaciation around present day Victoria is very interesting.  Roadside Geology of Southern British Columbia by Bill Mathews and JWH Monger is a wonderful geologic history of BC and covers some great features along the Sea to Sky Highway.
**We participate in the Amazon Services LLC Associates Program and earn a small commission on purchases we link through to Amazon at no extra cost to you.  We only link to books and products we love and highly recommend.  Thanks for your support!**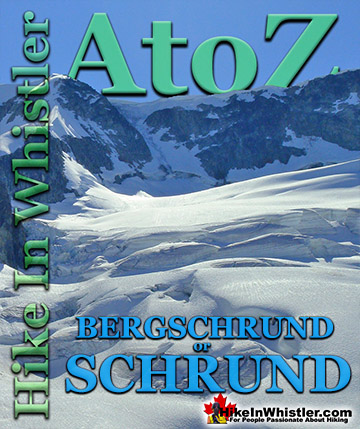 Bergschrund or abbreviated schrund: a crevasse that forms from the separation of moving glacier ice from the stagnant ice above. Characterized by a deep ...
Read more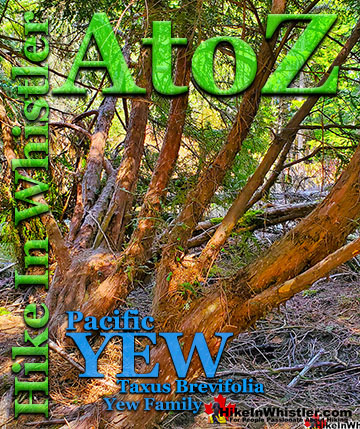 The Pacific yew or western yew is a coniferous tree that grows in Whistler and along the coast from Alaska to California. The Pacific yew's unique ...
Read more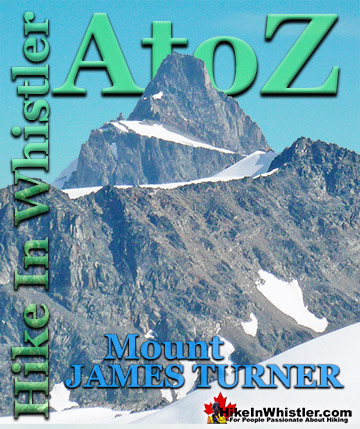 If you make it to the summit of
Wedge Mountain
you will notice off in the distance a beautifully symmetrical mountain that stands out among the rest.  ...
Read more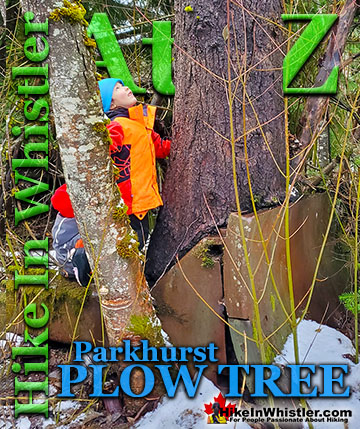 Hidden in the tangle of forest along 
Green Lake
where the old 
Parkhurst Sawmill
once operated, is the bizarre and beautiful Parkhurst Plow Tree.  A very ...
Read more
Tom Fyles (27 June 1887 - 27 March 1979) was an astoundingly skilled climber that figured prominently in the climbing community of Vancouver for more than two ...
Read more
Cornice: a wind deposited wave of snow on a ridge, often overhanging a steep slope or cliff.  They are the result of snow building up on the crest of a ...
Read more
Read more
Whistler & Garibaldi Hiking

Alexander Falls  

Ancient Cedars  

Black Tusk  

Blackcomb Mountain  

Brandywine Falls  

Brandywine Meadows  

Brew Lake  

Callaghan Lake  

Cheakamus Lake  

Cheakamus River  

Cirque Lake 

Flank Trail 

Garibaldi Lake 

Garibaldi Park 

Helm Creek  

Jane Lakes 

Joffre Lakes  

Keyhole Hot Springs  

Logger's Lake  

Madeley Lake  

Meager Hot Springs 

Nairn Falls  

Newt Lake 

Panorama Ridge 

Parkhurst Ghost Town 

Rainbow Falls  

Rainbow Lake 

Ring Lake  

Russet Lake  

Sea to Sky Trail 

Skookumchuck Hot Springs  

Sloquet Hot Springs 

Sproatt East 

Sproatt West  

Taylor Meadows  

Train Wreck  

Wedgemount Lake  

Whistler Mountain

January 

February 

March 

April 

May 

June 

July 

August 

September 

October 

November 

December