The Garibaldi Volcanic Belt is a line of mostly dormant stratovolcanoes and subglacial volcanoes largely centred around Whistler and extending through much of the Coast Mountains. Divided into sections with the Mount Garibaldi Area at the southern end and the Mount Cayley area southwest of Whistler.   The Mount Meager Area is west of Pemberton and the Bridge River Cones Area northwest of the Meager Area.   
Whistler & Garibaldi Hiking

Alexander Falls  

Ancient Cedars  

Black Tusk  

Blackcomb Mountain  

Brandywine Falls  

Brandywine Meadows  

Brew Lake  

Callaghan Lake  

Cheakamus Lake  

Cheakamus River  

Cirque Lake 

Flank Trail 

Garibaldi Lake 

Garibaldi Park 

Helm Creek  

Jane Lakes 

Joffre Lakes  

Keyhole Hot Springs  

Logger's Lake  

Madeley Lake  

Meager Hot Springs 

Nairn Falls  

Newt Lake 

Panorama Ridge 

Parkhurst Ghost Town 

Rainbow Falls  

Rainbow Lake 

Ring Lake  

Russet Lake  

Sea to Sky Trail 

Skookumchuck Hot Springs  

Sloquet Hot Springs 

Sproatt East 

Sproatt West  

Taylor Meadows  

Train Wreck  

Wedgemount Lake  

Whistler Mountain

January 

February 

March 

April 

May 

June 

July 

August 

September 

October 

November 

December
And finally the Silverthrone Caldera Area which is a couple hundred kilometres northwest of Whistler.  The Garibaldi Volcanic Belt makes up the northern section of the Cascade Volcanic Arc which includes Mount St. Helens, which had a major eruption in 1980. The Garibaldi Volcanic Belt is potentially active from several locations.  Mount Garibaldi, Mount Price and many of the mountains in the area were tremendously active during the last ice age less than ten thousand year ago.  Mount Price produced a lava flow that formed The Barrier and allowed Garibaldi Lake to form.  Mount Meager had several massive eruptions in the last 2 million years, with the most recent one just 2360 years ago!  This makes Mount Meager the most recent volcanic eruption in Canada.  The Garibaldi Volcanic Belt is caused by the Juan de Fuca Plate and the North American Plate colliding together along the coast of British Columbia.  The Juan de Fuca Plate is subducting under the North American Plate.  It is estimated that these plates build up stress for centuries before slipping and producing a massive earthquake.  The most recent mega-earthquake, the Cascadia earthquake occurred on January 26th, 1700.  It is estimated that this megathrust earthquake ran from the centre of Vancouver Island down to northern California and produced a tsunami powerful enough to hit Japan.  Similarly large earthquakes have occurred along this fault in 1310, 810, 400, 170BC and 600BC.
The Garibaldi Volcanic Belt was very active during the last major ice age and some interesting interactions took place between fire and ice.  The Barrier at Garibaldi Lake was a lava flow that pushed against a massive glacier.  The result of lava piling up against the wall of ice was the creation of The Barrier as well as filling the valley at one end, allowing Garibaldi Lake to form.  The Barrier is comprised of unpredictably unstable rock that is dangerous enough to necessitate the evacuation of a small settlement at Rubble Creek a few decades ago.  Rubble Creek is named from the rubble debris from The Barrier's last major collapse in 1856.  Today it is the main trailhead for Garibaldi Provincial Park if you want to hike to Garibaldi Lake, Black Tusk and Panorama Ridge.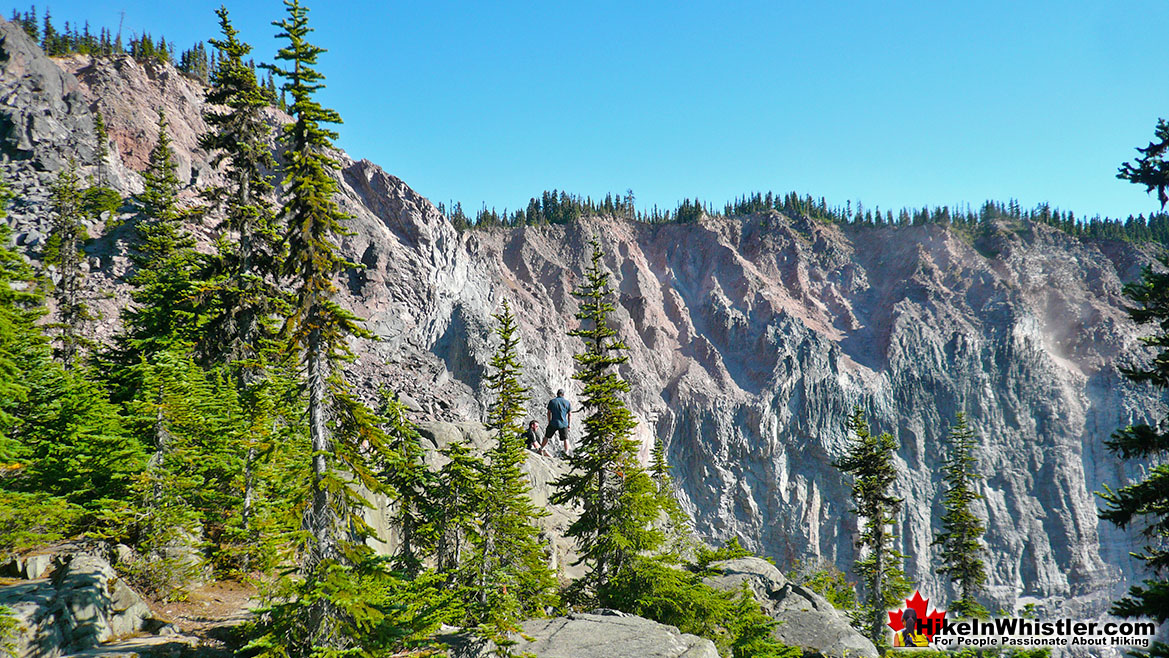 Garibaldi Volcanic Belt Southern Section
Mount Garibaldi was active in the last 300,000 years, with its most recent eruption just 9300 years ago.  This eruption occurred during the last big ice age and lava erupted onto the Cordilleran Ice Sheet.  Mount Garibaldi has had three detectable seismic events since 1985.  Mount Price was a similarly active volcano during the same time Mount Garibaldi was, forming The Barrier and Garibaldi Lake.  Cinder Cone lays on the north side of Garibaldi Lake and was quite active in the last 11,000 years.  Lava flows from Cinder Cone down the valley along the flank of Black Tusk.  Black Tusk is a stunning geological wonder formed in the last million years during two periods of volcanic activity.  The original, much larger than today, volcano dome was eroded, exposing the roots of the cone.  Further eruptions pushed against the surrounding glacier forming the distinctly tusk shaped pinnacle of black rock.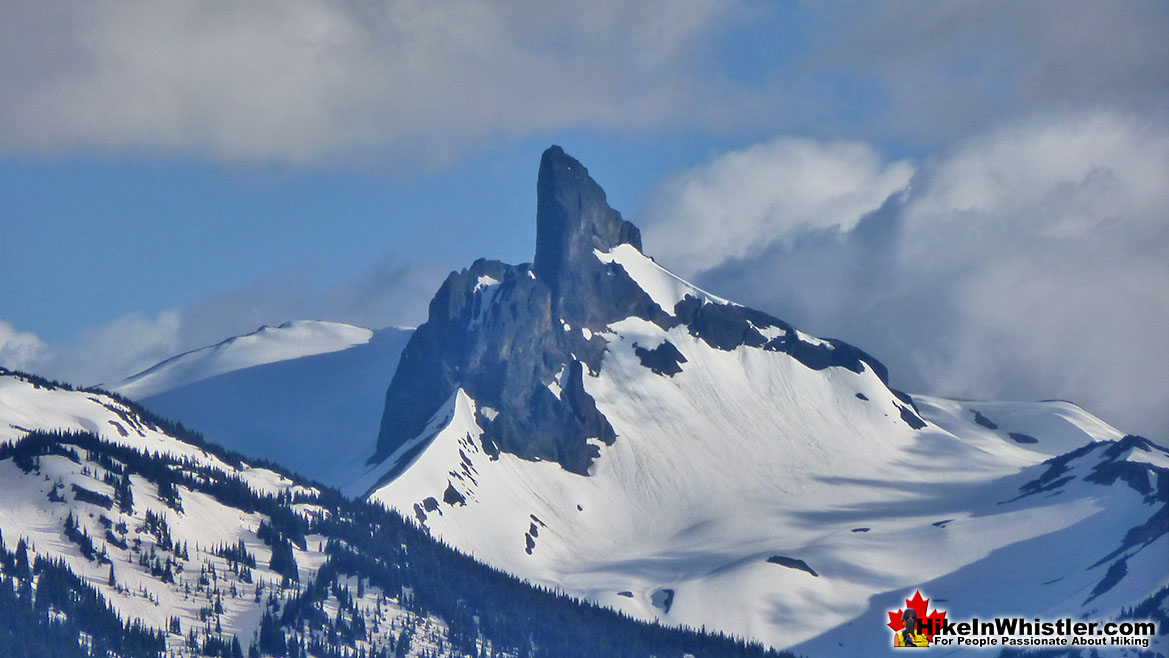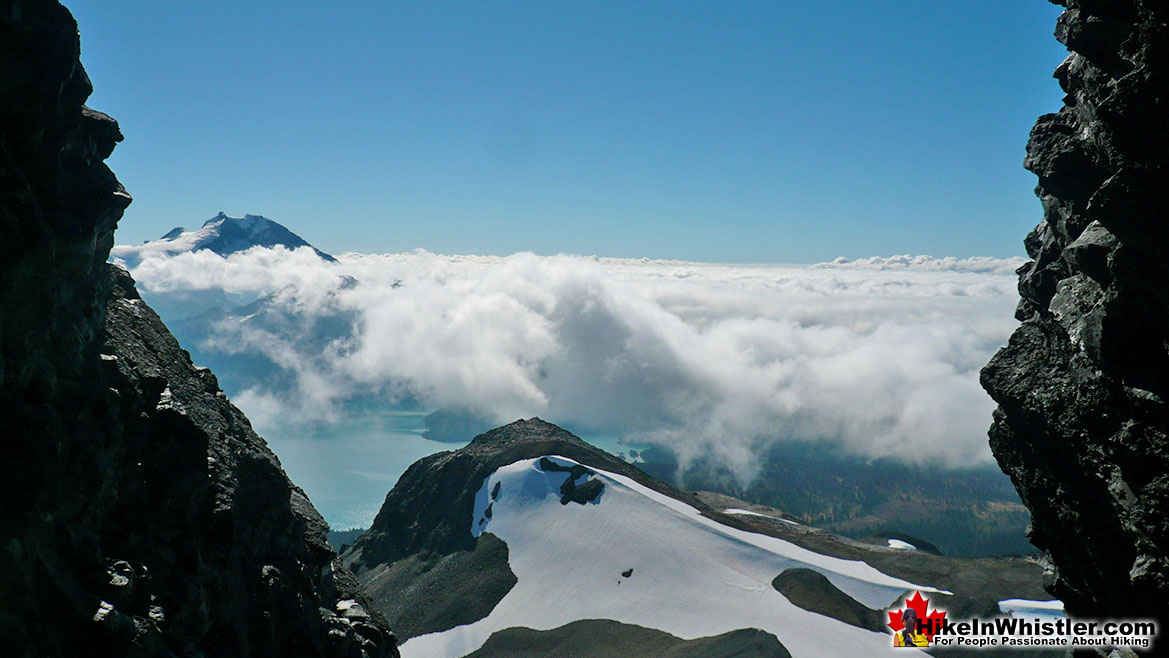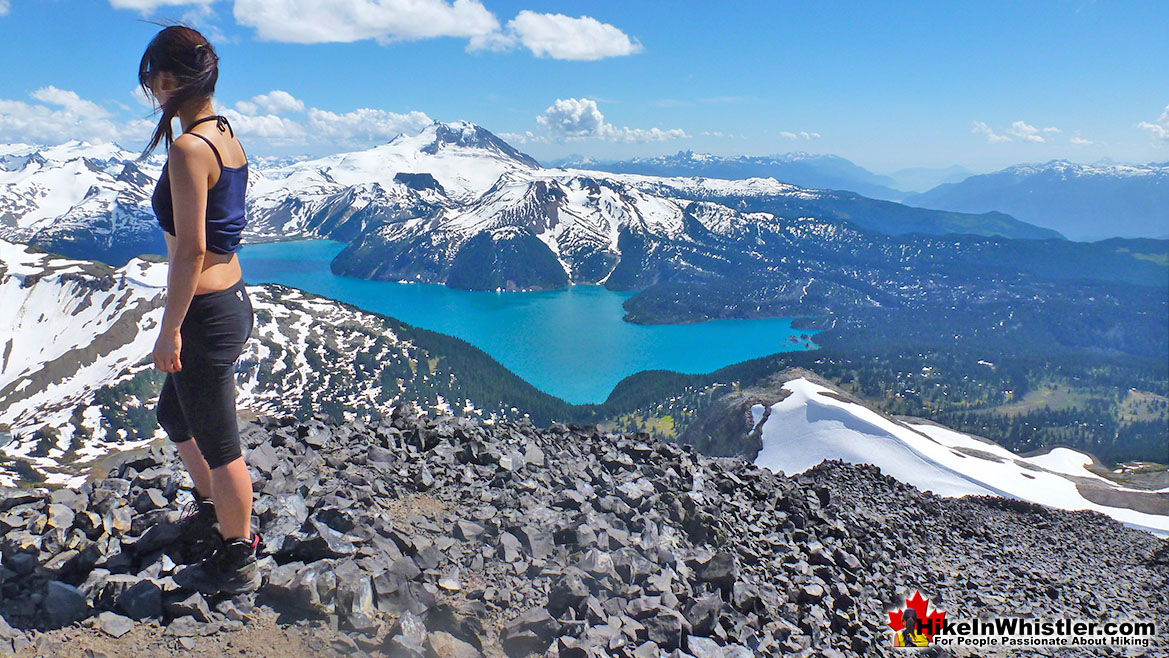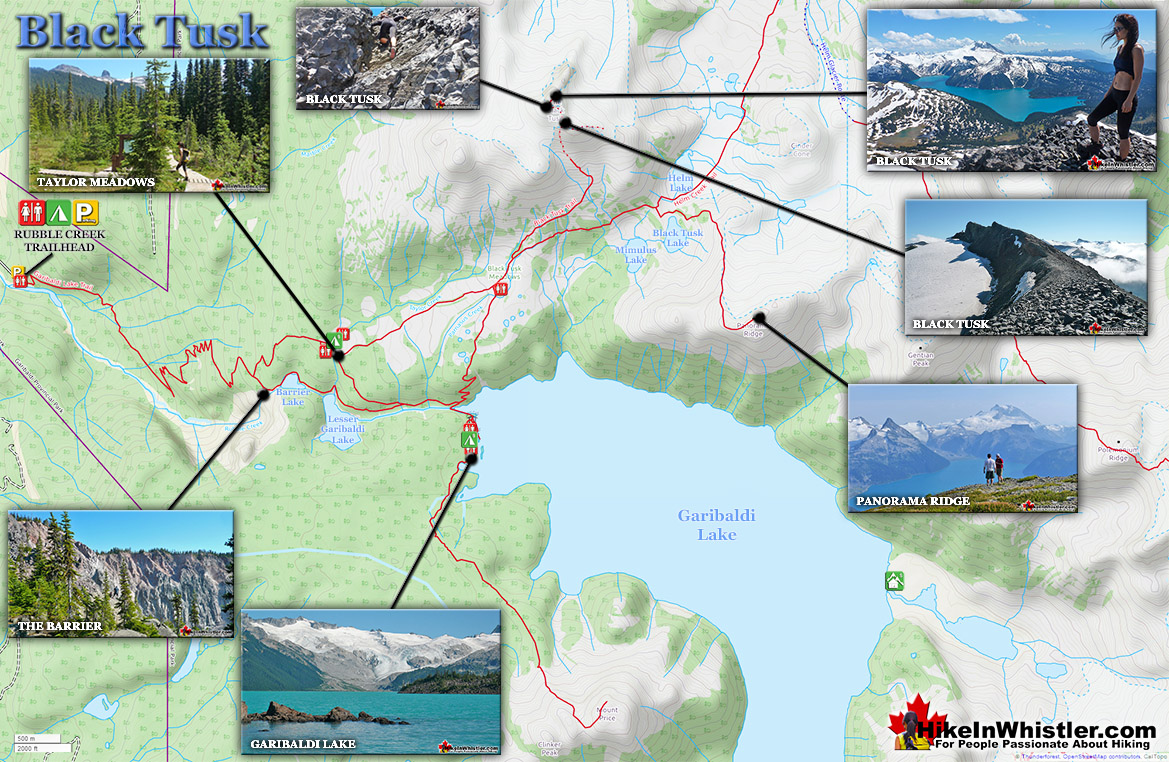 Garibaldi Volcanic Belt Central Section
The Mount Cayley Volcanic Field is another region of fairly recent volcanic activity.  Mount Cayley began erupting about four million years ago and was active until just a couple hundred thousand years ago.  Pali Dome, just north of Mount Cayley erupted several times in the last 25,000 years, and as recently as during the last ice age, 10,000 years ago.  Nearby Cauldron Dome was similarly active during this period as well.  Slag Hill, at the norther end of the Mount Cayley volcanic field appears to have been active less than 10,000 years ago.  The Mount Cayley Volcanic Field has had four detectable seismic events since 1985.  Ring Mountain appears to have been active as recently as the last ice age.  Ring Lake is a nice hike in the Callaghan Valley with its trailhead just steps from the Callaghan Lake Provincial Park campsites and parking area.  The Ring Lake trail ends at the lake with beautiful views across to Ring Mountain.  A much quieter hiking trail than other Whistler and Garibaldi Park hiking trails.  Callaghan Lake Provincial Park is a very beautiful mountain paradise with a pretty drivable access road that takes you right to the lake.  Callaghan Lake and Cirque Lake are very beautiful and comparatively serene and untouched.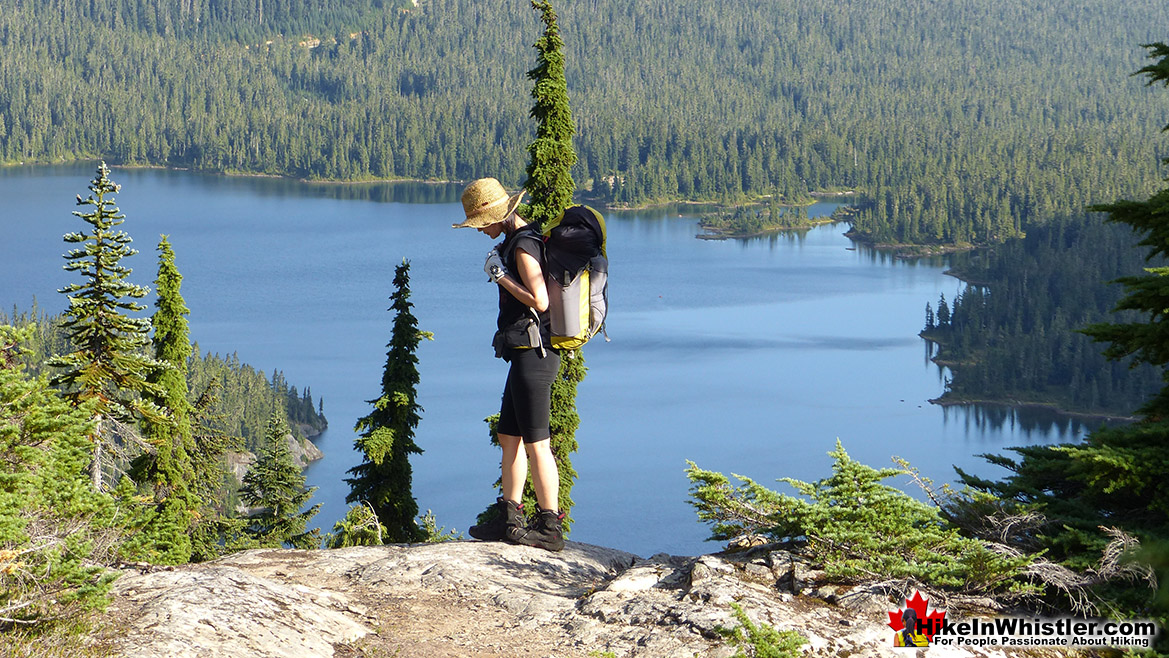 Garibaldi Volcanic Belt Northern Section
The northern segment of the Garibaldi Volcanic Belt has the Mount Meager massif.  Mount Meager was the most recently active volcano in the Garibaldi Volcanic Belt.  About 2350 years ago it had a major eruption with an ash column 20 kilometres high and spread ash as far as Alberta.  Since 1985 the Mount Meager massif has had seventeen detectable seismic events.  The Bridge River Cones are a series of stratovolcanoes, volcanic plugs and lava flows just a few kilometres north of the Meager massif.  It appears that some of the lava flows in this area are less than 1500 year old.  Further north, the Franklin Glacier complex and the Silverthrone Caldera are two large caldera complexes in the northern Garibaldi Volcanic Belt.  Formed in the last million years, these two complexes have indications of volcanic activity as recently as 1000 years ago.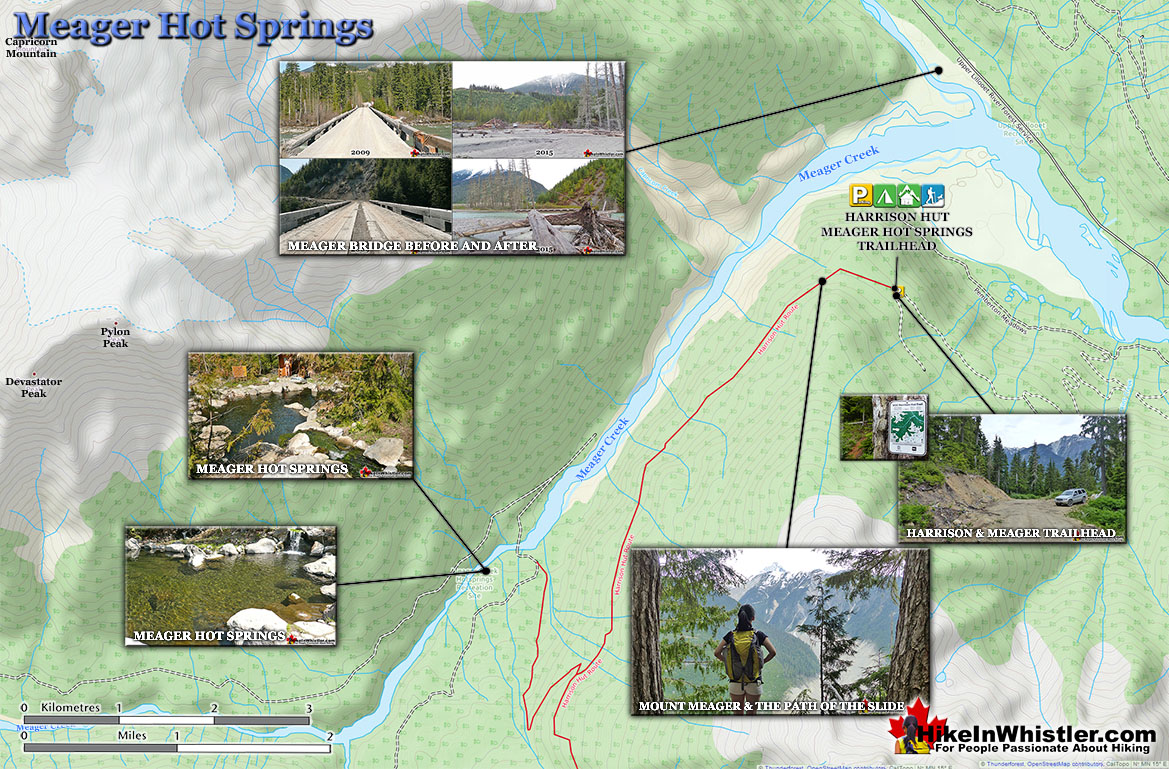 Books About Geology in BC


Here are two excellent books on the Geology of British Columbia.  In Search of Ancient British Columbia by Barbara Huck is one of our favourites.  It focuses on southern BC and covers each individual region separately.  The Lower Mainland chapter explains the geology, paleontology and archaeology of the region stretching from Vancouver, Sea to Sky, Garibaldi Park and north to Mount Meager and Meager Hot Springs.  Quite a lot of the book is devoted to how the last ice age shaped the land and inhabitants of southern BC.  The chapters on Vancouver Island are particularly good as the geological history was particularly chaotic and the history of glaciation around present day Victoria is very interesting.  Roadside Geology of Southern British Columbia by Bill Mathews and JWH Monger is a wonderful geologic history of BC and covers some great features along the Sea to Sky Highway.
**We participate in the Amazon Services LLC Associates Program and earn a small commission on purchases we link through to Amazon at no extra cost to you.  We only link to books and products we love and highly recommend.  Thanks for your support!**
Whistler Bungee Bridge, also known as the Cheakamus Bungee Bridge is a very convenient and beautiful attraction on the way to or from Whistler from ...
Read more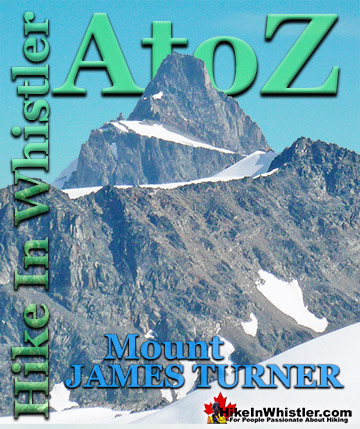 If you make it to the summit of
Wedge Mountain
you will notice off in the distance a beautifully symmetrical mountain that stands out among the rest.  ...
Read more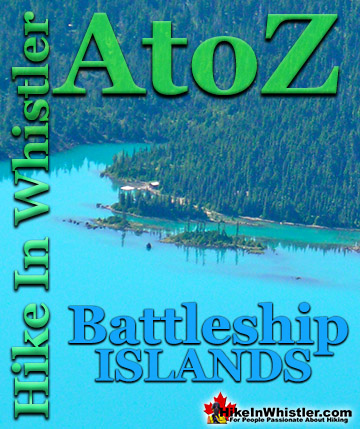 The rocky and narrow row of islands in 
Garibaldi Lake
just offshore from the 
Garibaldi Lake
campsite are known as Battleship Islands.  Named by the ...
Read more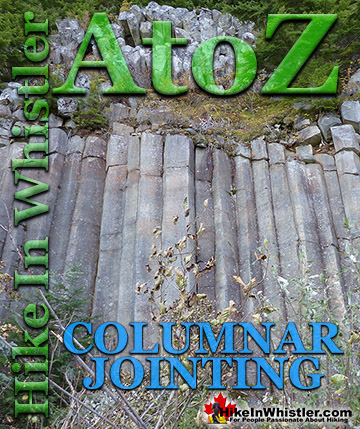 Columnar Jointing: bizarre looking columns of oddly angular rock formations that can be found in many places around Whistler and worldwide.  Generally ...
Read more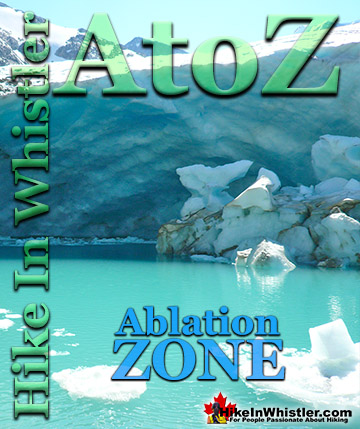 Ablation Zone: the lower altitude region of a glacier where there is a net loss of ice mass due to melting, sublimation, evaporation, ice calving or ...
Read more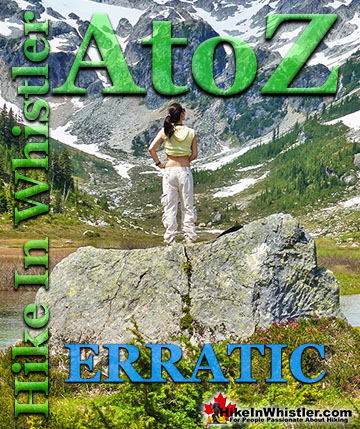 Erratic or glacier erratic is a piece of rock that has been carried by glacial ice, often hundreds of kilometres.  Characteristic of their massive size and ...
Read more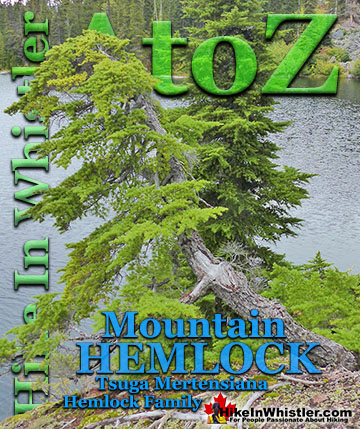 Mountain hemlock is a species of hemlock that thrives along the west coast of North America from Alaska to California. In Whistler and
Garibaldi Park
you ...
Read more
Whistler & Garibaldi Hiking

Alexander Falls  

Ancient Cedars  

Black Tusk  

Blackcomb Mountain  

Brandywine Falls  

Brandywine Meadows  

Brew Lake  

Callaghan Lake  

Cheakamus Lake  

Cheakamus River  

Cirque Lake 

Flank Trail 

Garibaldi Lake 

Garibaldi Park 

Helm Creek  

Jane Lakes 

Joffre Lakes  

Keyhole Hot Springs  

Logger's Lake  

Madeley Lake  

Meager Hot Springs 

Nairn Falls  

Newt Lake 

Panorama Ridge 

Parkhurst Ghost Town 

Rainbow Falls  

Rainbow Lake 

Ring Lake  

Russet Lake  

Sea to Sky Trail 

Skookumchuck Hot Springs  

Sloquet Hot Springs 

Sproatt East 

Sproatt West  

Taylor Meadows  

Train Wreck  

Wedgemount Lake  

Whistler Mountain

January 

February 

March 

April 

May 

June 

July 

August 

September 

October 

November 

December