Col: a ridge between two higher peaks, a mountain pass or saddle.  More specifically is the lowest point on a mountain ridge between two peaks.  Sometimes called a saddle or notch.  The Wedge-Weart Col is a popular destination at the top of Wedgemount Glacier.  The Wedge-Weart Col connects these two highest peaks in Garibaldi Provincial Park and is easily visible from much of the area around Wedgemount Lake.
Whistler & Garibaldi Hiking

Alexander Falls  

Ancient Cedars  

Black Tusk  

Blackcomb Mountain  

Brandywine Falls  

Brandywine Meadows  

Brew Lake  

Callaghan Lake  

Cheakamus Lake  

Cheakamus River  

Cirque Lake 

Flank Trail 

Garibaldi Lake 

Garibaldi Park 

Helm Creek  

Jane Lakes 

Joffre Lakes  

Keyhole Hot Springs  

Logger's Lake  

Madeley Lake  

Meager Hot Springs 

Nairn Falls  

Newt Lake 

Panorama Ridge 

Parkhurst Ghost Town 

Rainbow Falls  

Rainbow Lake 

Ring Lake  

Russet Lake  

Sea to Sky Trail 

Skookumchuck Hot Springs  

Sloquet Hot Springs 

Sproatt East 

Sproatt West  

Taylor Meadows  

Train Wreck  

Wedgemount Lake  

Whistler Mountain

January 

February 

March 

April 

May 

June 

July 

August 

September 

October 

November 

December
One of the defining features of Garibaldi Park, and Wedgemount Lake in particular, is the staggering number of branching hikes from the main destination of the lake itself. For many, Wedgemount Lake and the Wedge Hut is the base for hikes to Wedge Mountain, Mount Cook, Mount Weart, Mount Moe, Mount James Turner and Mount Currie in Pemberton, crossing glaciers such as Wedgemount Glacier, Weart Glacier, Armchair Glacier, Mystery Glacier and the Needles and Chaos Glacier to name a few.  Wedgemount Lake itself is a magnificent destination for a day hike or spectacular overnight beneath the dazzling mountain peaks and stars.  Many sleep under the stars on one of the many beautiful tent platforms that dot the landscape.  Solidly built, wooden tent platforms are everywhere you look at Wedgemount Lake.  Strategically positioned, these platforms manage to maintain an amazingly secluded feel despite their numbers.  In all Wedgemount Lake has 20 of these tent areas.  Most are wooden, but several down by the lake shore are gravel, yet every bit as nice.  At a fast hiking pace you can reach Wedgemount Lake from the trailhead in just an hour and a half but at a leisurely or backpack laden pace you will likely take over two hours.  The trail is well marked and well used.  The steepness of the trail doesn't require any technical skill, however that last kilometre before the lake you will be scrambling on all fours quite a bit.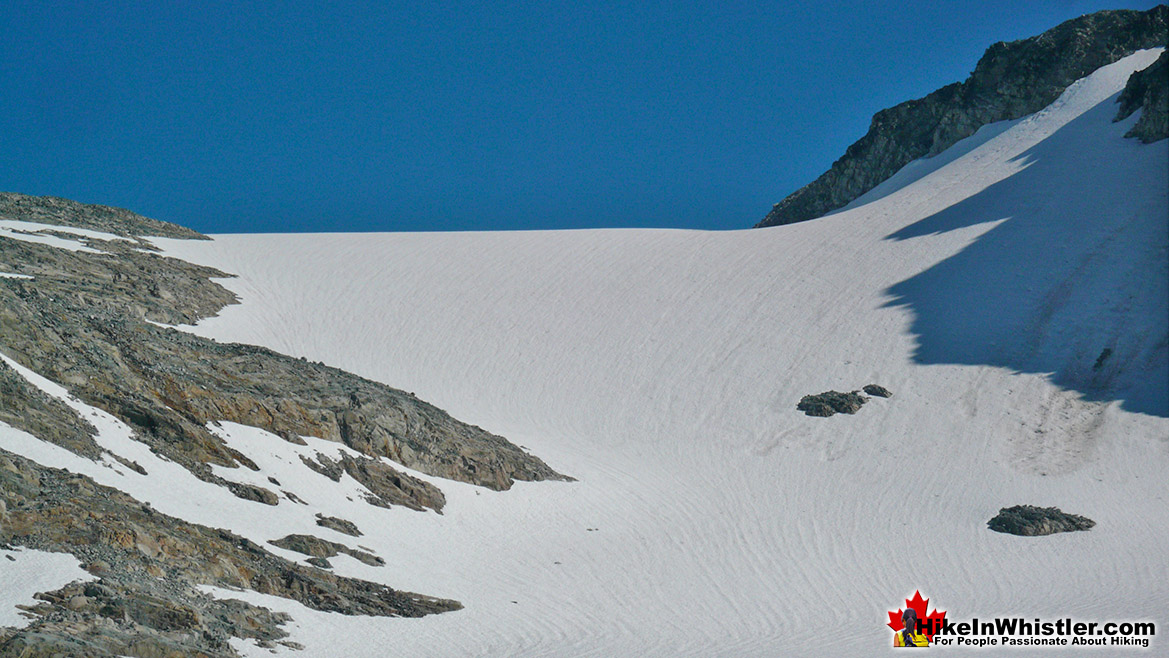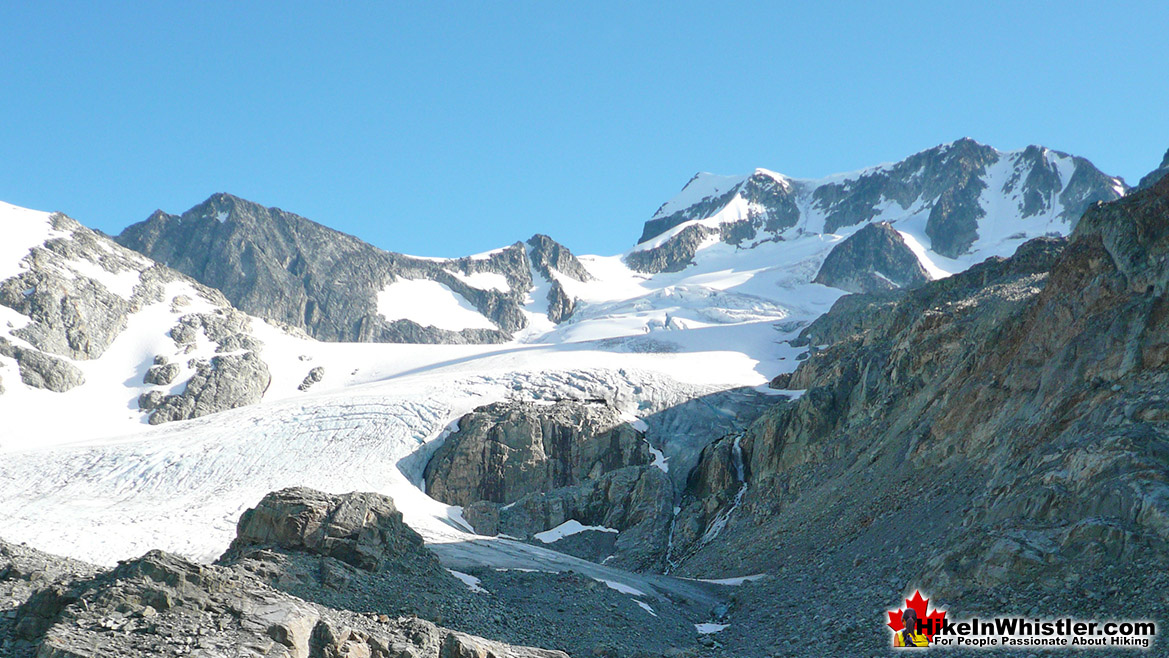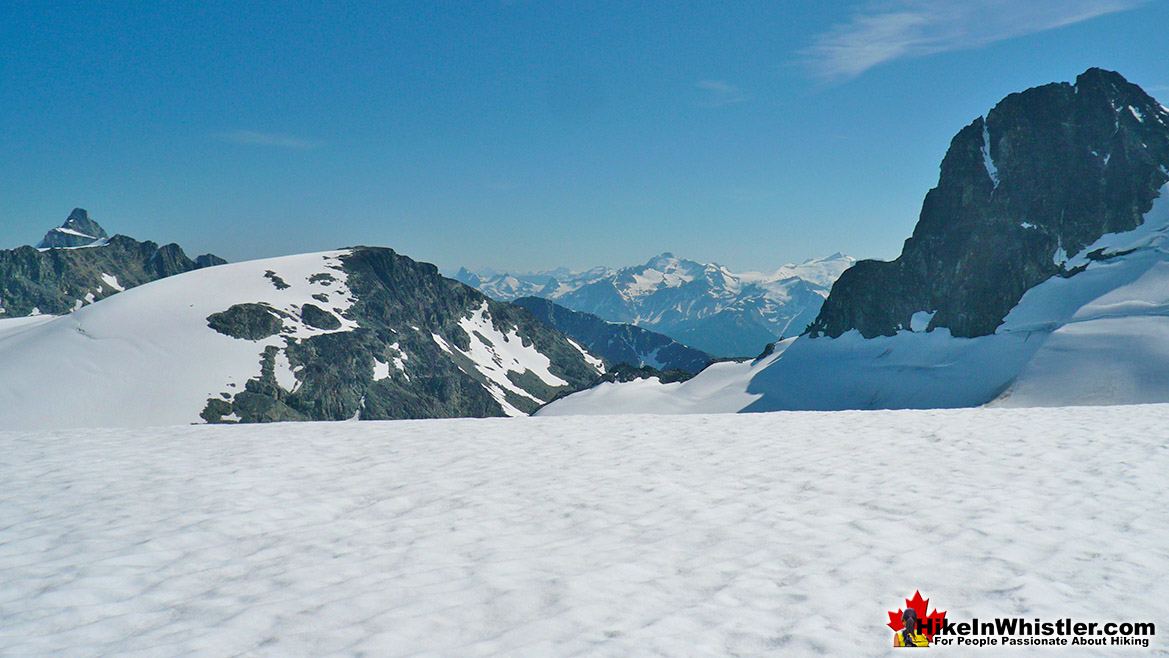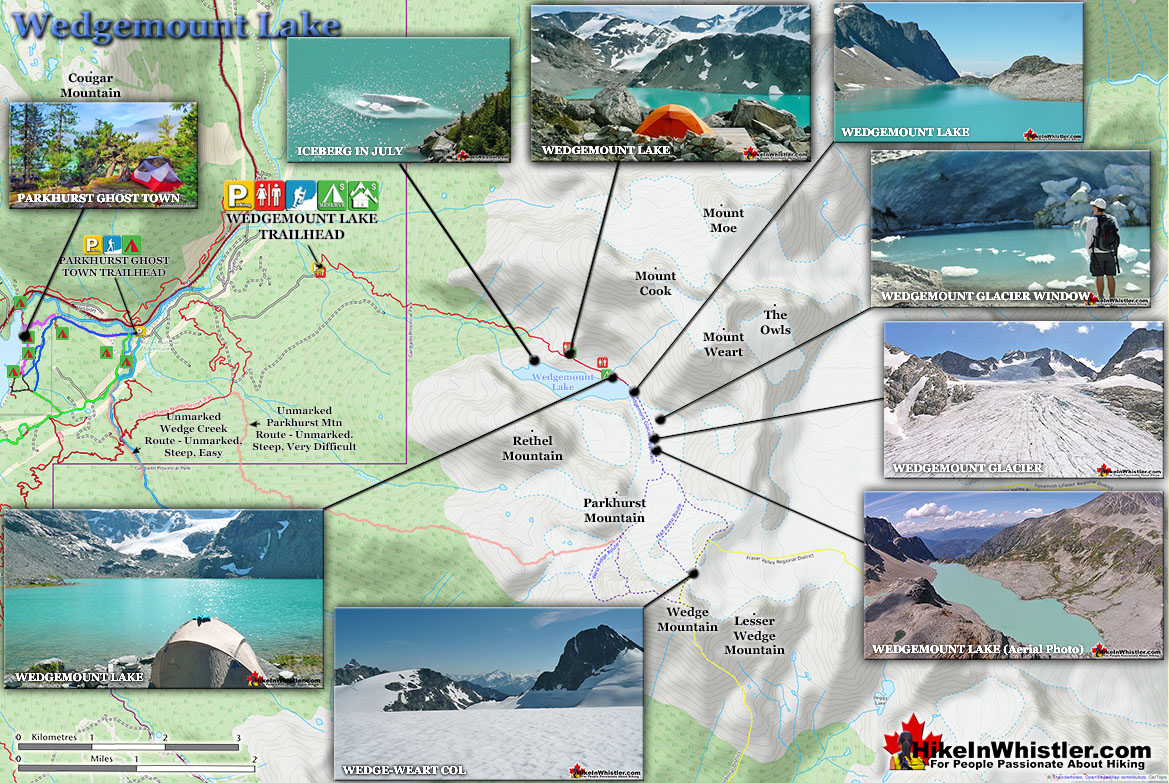 Two Fantastic Books About BC Hiking!

Here are two excellent books on hiking and geology of British Columbia.  Matt Gunn's Scrambles in Southwest British Columbia includes the various routes to the summit of Wedge Mountain as well as summit routes to the neighbouring peaks, Weart, Cook, Parkhurst and Rethel.  Mount Weart is the second highest mountain in Garibaldi Park and is located just north of Wedge Mountain, separated by the Wedge-Weart Col.  Published in 2005, Scrambles in Southwest British Columbia is still the best guide in print or online.  A Passion for Mountains by Kathryn Bridge is a fascinating look at Don and Phyllis Munday's prolific exploration of the mountains in BC.  Based out of Vancouver, they were dominant figures of the climbing community in the early 1900's.  In 1923 they visited their friend Neal Carter in Alta Lake(Whistler) and explored the mountains around the valley.. many for the first time!
**We participate in the Amazon Services LLC Associates Program and earn a small commission on purchases we link through to Amazon at no extra cost to you.  We only link to books and products we love and highly recommend.  Thanks for your support!**
Read more
The Roundhouse Lodge is the centre of activity on much of
Whistler Mountain
.  It is where the Whistler Gondola drops off and next to where the
Peak 2 Peak
...
Read more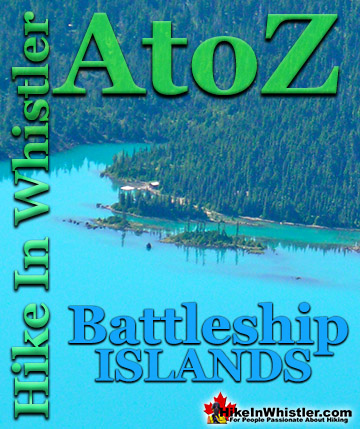 The rocky and narrow row of islands in 
Garibaldi Lake
just offshore from the 
Garibaldi Lake
campsite are known as Battleship Islands.  Named by the ...
Read more
Arête: a thin ridge of rock formed by two glaciers parallel to each other. Sometimes formed from two cirques meeting. From the French for edge or ridge.  Around ...
Read more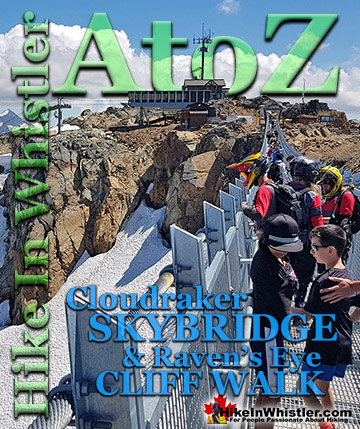 The Cloudraker Skybridge and the Raven's Eye Cliff Walk are new additions to the summit of
Whistler Mountain
.  The Cloudraker Skybridge stretches 130 ...
Read more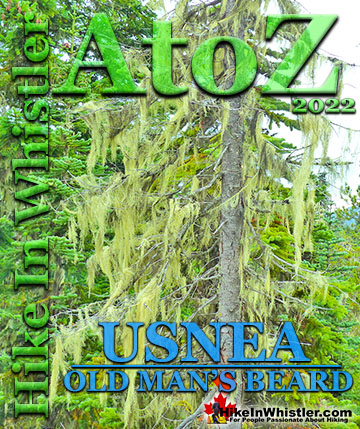 The pale green shub-like growths hanging from trees in the forests around Whistler is called usnea.  These bushy, coral-like fruticose lichens anchor to bark ...
Read more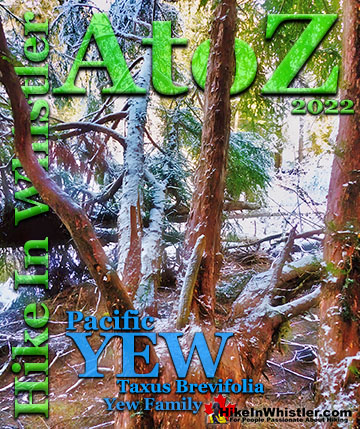 The Pacific yew or western yew is a coniferous tree that grows in Whistler and along the coast from Alaska to California. The Pacific yew's unique ...
Read more
Whistler & Garibaldi Hiking

Alexander Falls  

Ancient Cedars  

Black Tusk  

Blackcomb Mountain  

Brandywine Falls  

Brandywine Meadows  

Brew Lake  

Callaghan Lake  

Cheakamus Lake  

Cheakamus River  

Cirque Lake 

Flank Trail 

Garibaldi Lake 

Garibaldi Park 

Helm Creek  

Jane Lakes 

Joffre Lakes  

Keyhole Hot Springs  

Logger's Lake  

Madeley Lake  

Meager Hot Springs 

Nairn Falls  

Newt Lake 

Panorama Ridge 

Parkhurst Ghost Town 

Rainbow Falls  

Rainbow Lake 

Ring Lake  

Russet Lake  

Sea to Sky Trail 

Skookumchuck Hot Springs  

Sloquet Hot Springs 

Sproatt East 

Sproatt West  

Taylor Meadows  

Train Wreck  

Wedgemount Lake  

Whistler Mountain

January 

February 

March 

April 

May 

June 

July 

August 

September 

October 

November 

December