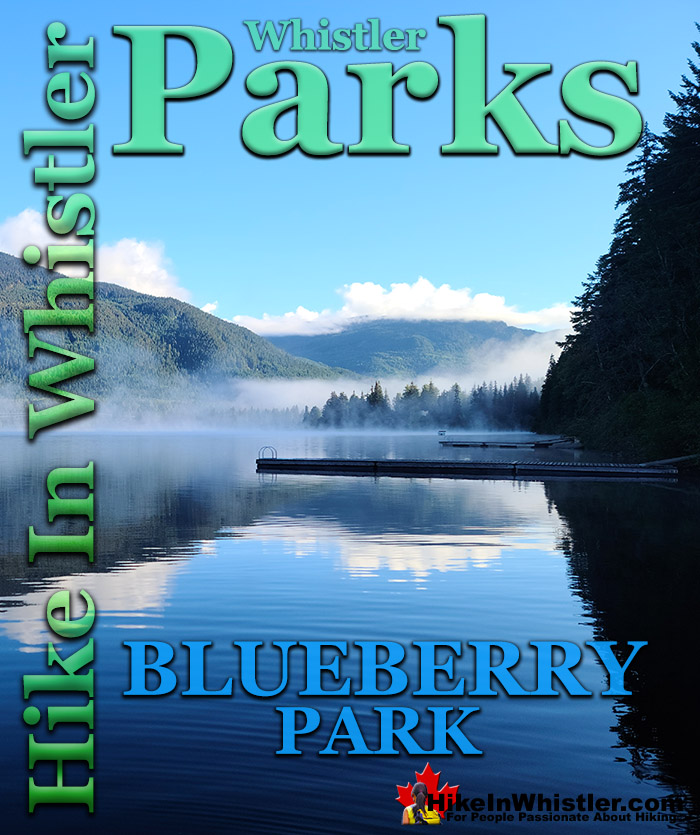 Blueberry Park is a very scenic park on Alta Lake that most Whistler locals don't even know about.  If you have been to Rainbow Park you would have noticed several piers across Alta Lake surrounded by forest.  These public piers sit at the edge of Blueberry Park, with the Blueberry Trail running from one side of the forest to the other in a loop trail along the shore and up through the forest.  
Whistler & Garibaldi Hiking

Alexander Falls  

Ancient Cedars  

Black Tusk  

Blackcomb Mountain  

Brandywine Falls  

Brandywine Meadows  

Brew Lake  

Callaghan Lake  

Cheakamus Lake  

Cheakamus River  

Cirque Lake 

Flank Trail 

Garibaldi Lake 

Garibaldi Park 

Helm Creek  

Jane Lakes 

Joffre Lakes  

Keyhole Hot Springs  

Logger's Lake  

Madeley Lake  

Meager Hot Springs 

Nairn Falls  

Newt Lake 

Panorama Ridge 

Parkhurst Ghost Town 

Rainbow Falls  

Rainbow Lake 

Ring Lake  

Russet Lake  

Sea to Sky Trail 

Skookumchuck Hot Springs  

Sloquet Hot Springs 

Sproatt East 

Sproatt West  

Taylor Meadows  

Train Wreck  

Wedgemount Lake  

Whistler Mountain
Whistler Parks & Lakes

Alpha Lake Park  

Alta Lake Park  

Blueberry Park  

Green Lake Park  

Lakeside Park  

Lost Lake Park  

Meadow Park  

Nita Lake Park  

Rainbow Park  

Wayside Park
Blueberry Park is quite large and covers most of the hill above these piers and stretches between and connects the neighbourhoods of Whistler Cay and Alta Vista. The beautiful, deep forest trail runs from the shores of Alta Lake in Alta Vista, up and across Blueberry Hill and descends again to reach Whistler Cay.  Along the trail there are several beautiful viewpoints of Alta Lake in the foreground and the enormous Mount Sproatt beyond.  For most of the trail, however, it is steep, rocky, wild and natural looking.  The forest is deep and dark, though wonderfully scenic with big trees, wild hilly terrain and countless fun side trails.  Massive tree roots criss-cross the trail and fallen trees and boulders are strewn everywhere.  It has a wonderful remote and natural feeling to the forest that make you forget that you are so close to civilization.  Blueberry Park can be reached from both ends of Blueberry Trail.  The Whistler Cay end of the trail is a bit tricky to find down the end of Crabapple Drive.  There is a tiny Blueberry Trail sign on the left, partway down Crabapple Drive.  To find it head down Crabapple Drive and keep your eyes out on your left for the Blueberry Trail sign.  Parking is not allowed past the Barnfield Farm bus stop, so you are best to access this side of the Blueberry Trail on foot and bike in, or leave your car on Lorimer Road.  Always be careful where you park in Whistler in residential areas, especially in the winter months.  Look for no parking signs wherever you go, especially in this area.  Often you will see one side of a residential street with no parking signs, while the other side allows parking.  This is to allow for snow clearing, but also keeps roads from becoming too crowded for cars to pass each other in opposite directions.
Blueberry Trail Alta Lake Viewpoint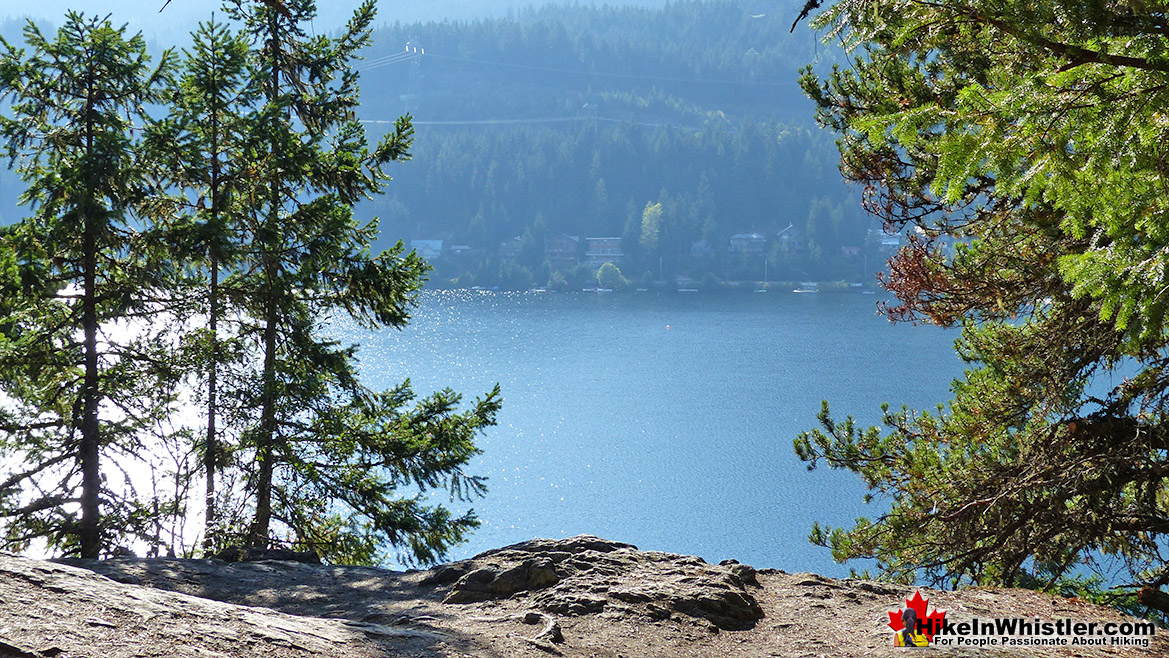 Blueberry Park Piers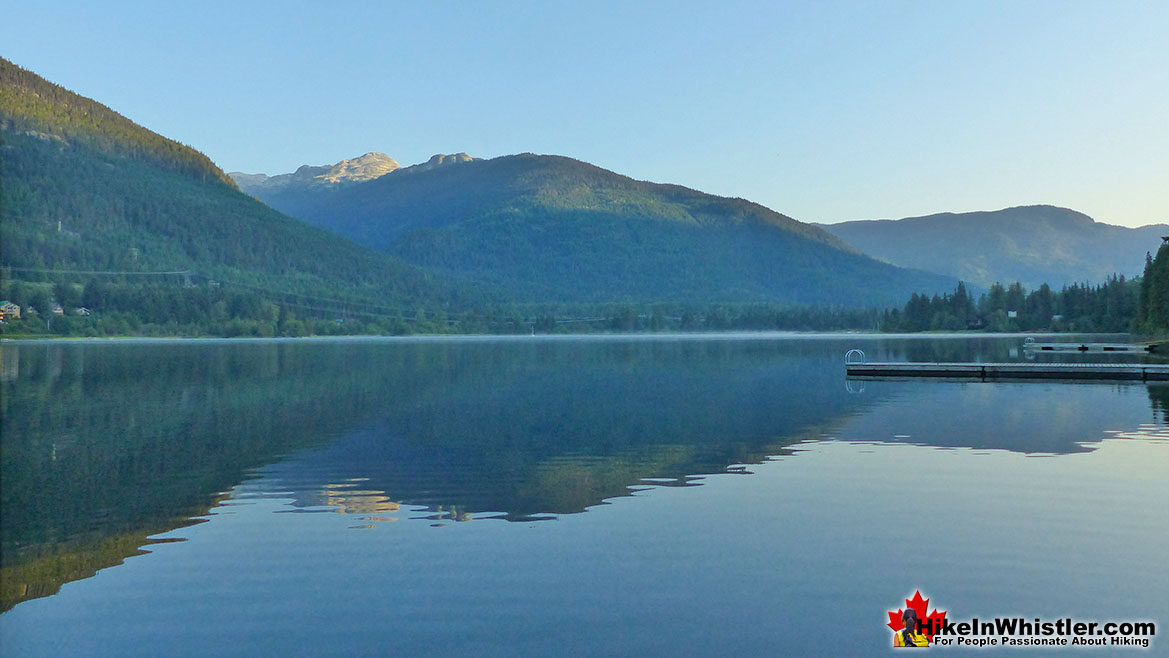 Blueberry Park Alta Lake Sunrise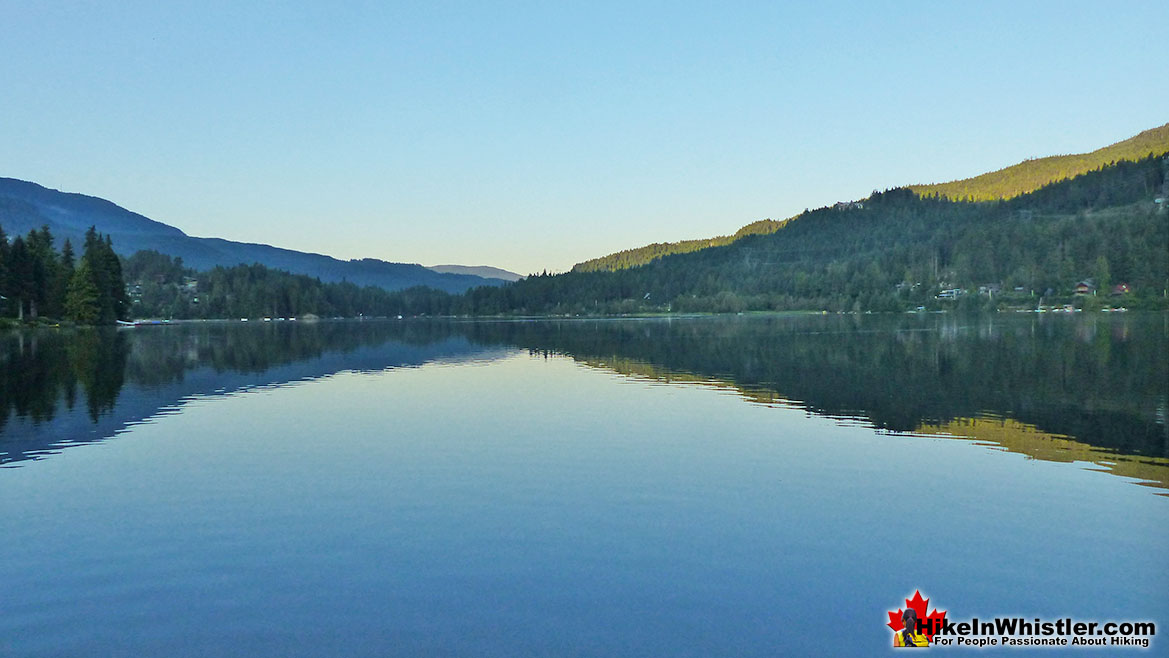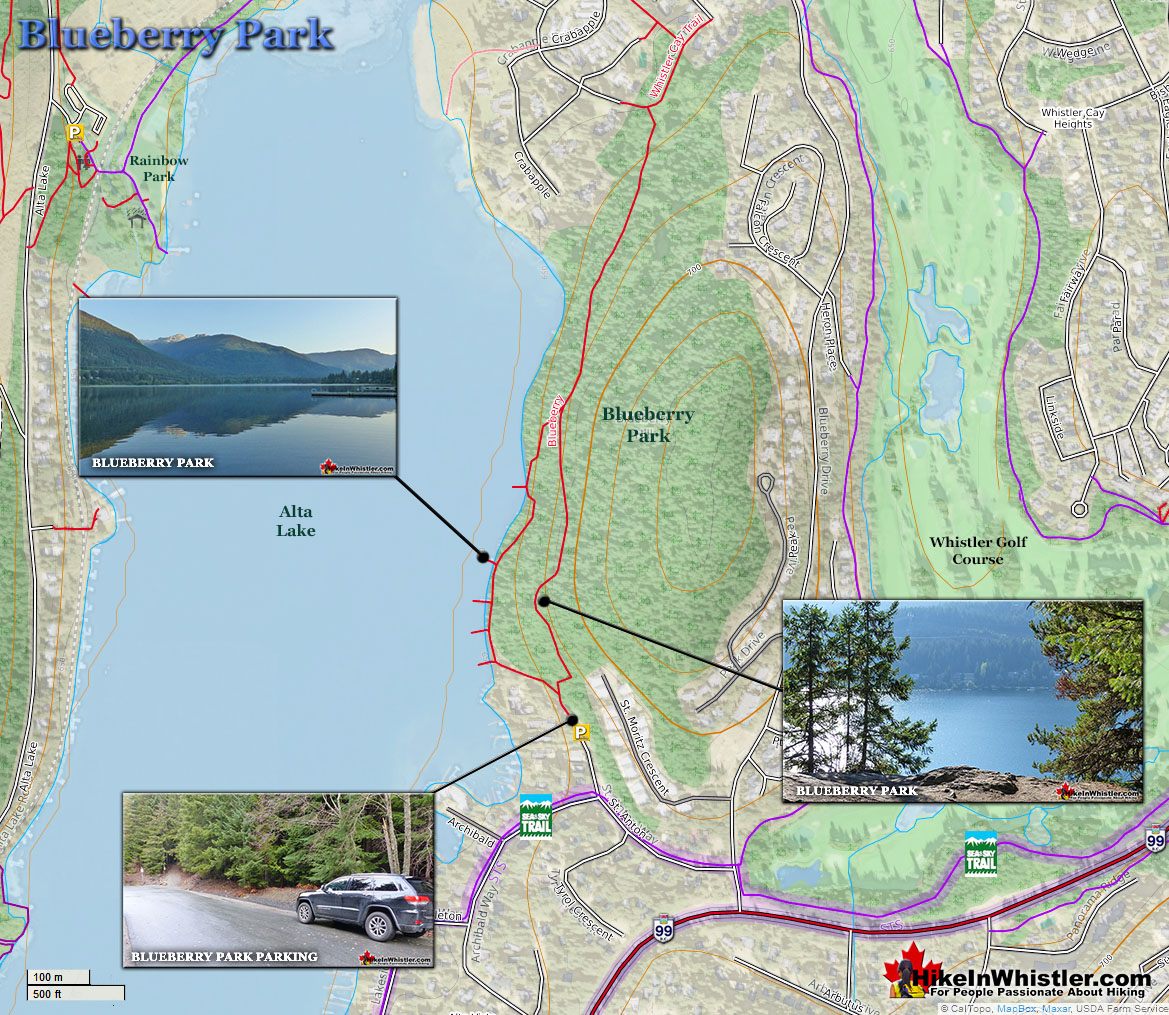 Finding Blueberry Park
Blueberry Park is best reached by the Alta Vista side at the end of St Anton Way.  As noted above keep an eye out for no parking signs, but at the moment parking is OK at the end of St Anton Way at the trailhead.  This side of Blueberry Park is home to the three piers on Alta Lake making it the more scenic way to start the trail. The Blueberry Park trailhead sign is easy to spot from St Anton Way and the nice, new gravel trail leads to to the three piers just a few dozen metres in.  These piers are a great way to escape the crowds that you find in other Whistler parks such as Lost Lake Park, Alpha Lake Park, Wayside Park, Lakeside Park, and Rainbow Park.  Rainbow Park is directly across Alta Lake from the piers at Blueberry Park.  Where these other parks are beautiful with their grassy fields, beaches, kids play-parks and other amenities, none of them match Blueberry Park's wonderful, wilderness feel.  Added to that, these piers are beautiful for swimming or relaxing in the sun.  As this side of the lake is west facing, you will get the sun far later into the evening than on the opposite shore.  From the piers you can continue on or backtrack a bit and take the right fork on the trail that you passed just after entering the forest from St Anton Way.  This narrow, rocky, winding and steep, uphill trail takes you into the deep forest of Blueberry Hill.  From one end to the other, the Blueberry Trail is just 1.4 kilometres long and fairly steep at both ends.  You wouldn't want to push a baby stroller up the narrow and rocky path, but you could easily do so along the nice, smooth gravel trail to the three piers at the start of the trail.  The trail ascends quickly and arrives at a beautiful viewpoint, high above the lake.  Mount Sproatt dominates the view with Alta Lake far below.  Out to the right you can see the always snowy Rainbow Mountain.  The trail continues through the forest and several more beautiful viewpoints just off the trail to your left.  Finally the trail descends and ends at Crabapple Drive.  If you are doing a circle route from Whistler Village you just have to follow Crabapple Drive for almost one kilometre and you will cross the Valley Trail just before Lorimer Rd.  If you turn right and onto the Valley Trail this will take you along the beautiful trail around Whistler Golf Course and leads to the Village.  Instead, if you turn left you will follow the Valley Trail to the end of Lorimer Rd and then the Valley Trail splits again.  Left goes to Rainbow Park and right goes to Meadow Park.
St. Anton Way Trailhead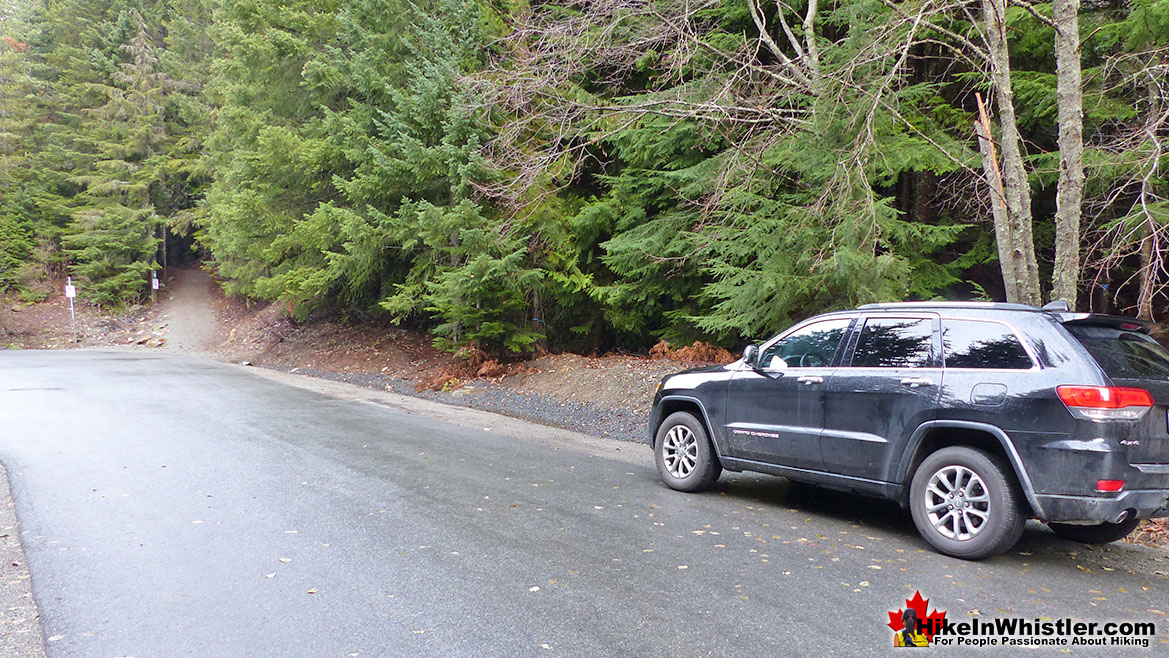 Whistler's Best Parks!
Whistler's Best Hiking Trails!
Whistler & Garibaldi Park Best Hiking by Month!

Explore BC Hiking Destinations!