May 3rd, 2019: The beautiful murals that make Whistler Train Wreck the magical place it is today, began appearing in 2011.  Artists ranging from aspiring graffiti artists that mostly remain unnamed, to tremendously gifted professional mural artists like Kups.  Kups is a prolific mural artist with stunning works that can be seen all over Whistler and the lower mainland.  One of his hauntingly beautiful murals can be found inside the first boxcar you come to after crossing the bridge into Whistler Train Wreck.
Whistler & Garibaldi Hiking

Alexander Falls  

Ancient Cedars  

Black Tusk  

Blackcomb Mountain  

Brandywine Falls  

Brandywine Meadows  

Brew Lake  

Callaghan Lake  

Cheakamus Lake  

Cheakamus River  

Cirque Lake 

Flank Trail 

Garibaldi Lake 

Garibaldi Park 

Helm Creek  

Jane Lakes 

Joffre Lakes  

Keyhole Hot Springs  

Logger's Lake  

Madeley Lake  

Meager Hot Springs 

Nairn Falls  

Newt Lake 

Panorama Ridge 

Parkhurst Ghost Town 

Rainbow Falls  

Rainbow Lake 

Ring Lake  

Russet Lake  

Sea to Sky Trail 

Skookumchuck Hot Springs  

Sloquet Hot Springs 

Sproatt East 

Sproatt West  

Taylor Meadows  

Train Wreck  

Wedgemount Lake  

Whistler Mountain

January 

February 

March 

April 

May 

June 

July 

August 

September 

October 

November 

December
Alexander Falls 
Brandywine Falls  
Cirque Falls  
Holloway Falls 
Keyhole Falls 
Nairn Falls 
Rainbow Falls 
Shannon Falls 
Train Wreck Falls 
Wedgemount Falls
Created back in 2011 during the Train Wreck Paint Jam organized by another local legend in Whistler, Chili Thom.  Several murals created at the Paint Jam in 2011 were gorgeous.  Brilliantly coloured and surreal in such an unusual, tranquil and hidden forest with seven mangled train boxcars scattered.  Like some sort of haunting art gallery, the boxcars are actually spaced somewhat randomly and far apart.  Two are still joined, two more scattered a few dozen metres away and three more several hundred metres away.  The spacing of the boxcars means you have to hike a bit and search the forest for the next discovery.  When you find another boxcar, you then have a few possible canvasses to explore.  The murals usually adorn the length, or part of the outside of a car.  If laying on its side, the roof becomes the canvas.  In the case of the Hidden Agenda boxcar, which lays on its side, the inside wall(ceiling actually) is the canvas for the stunning Hidden Agenda mural(pictured here).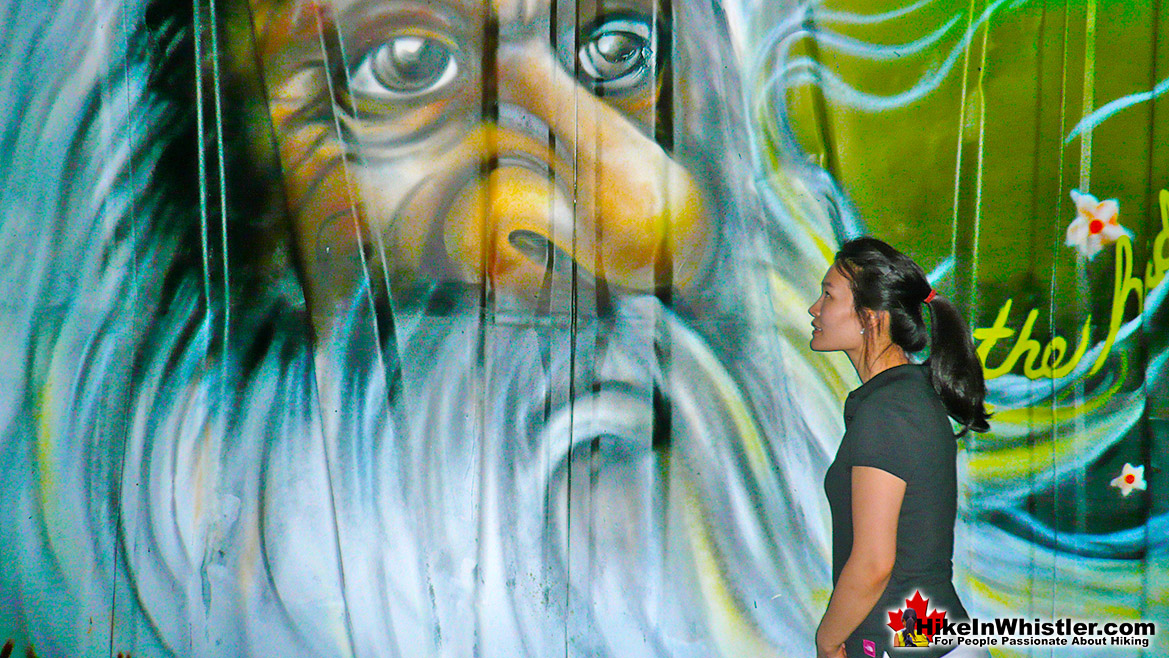 Though most of the murals at Whistler Train Wreck are big, bright and hard to miss, others are not so easy to spot.. yet stunningly beautiful.  On the outside of the Hidden Agenda car, on the end facing away from the river you will find a strange, usually brightly coloured metal wheel attached to the car.  As the car is laying on its side, the wheel would have been at the top of a ladder and must have been used to open and close something.  The ladder is also still there, mangled, horizontal and usually brightly coloured similar to the wheel.  Around the same time Kups was painting the Hidden Agenda mural, another marvellous work of art was created in this unlikely spot.  Easy to miss, the Hidden mural covered more than half of the outside end of the boxcar.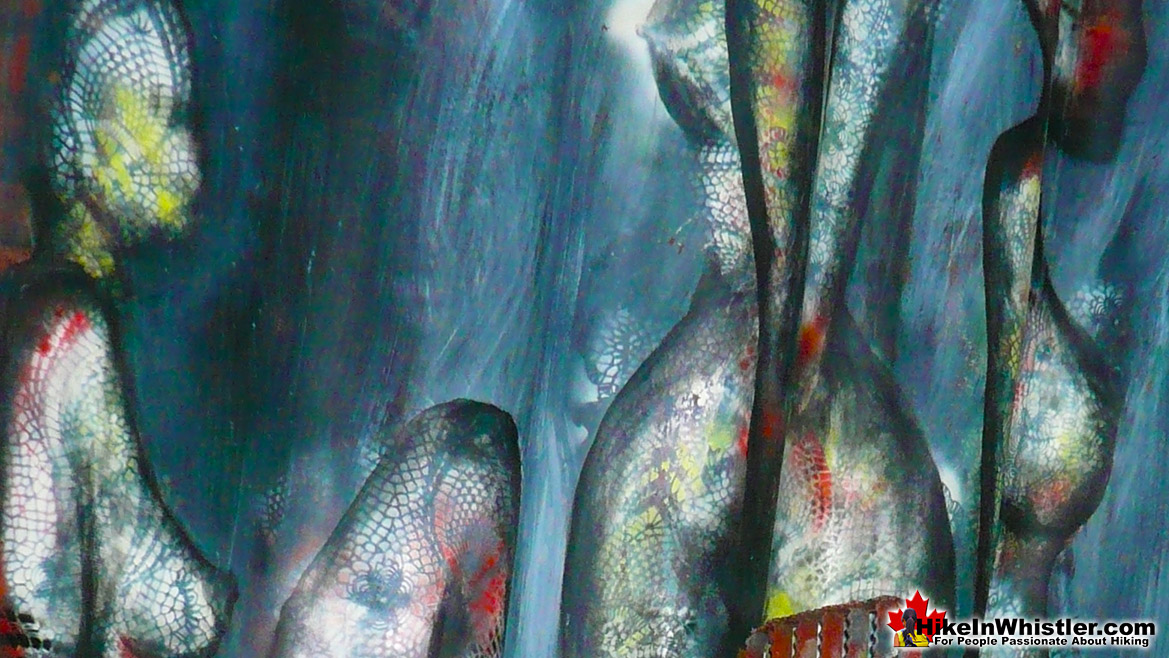 What makes the Hidden mural so impressive is not just the intricate texture and seemingly chaotic colouring, but the fact that the corrugated metal of the 'canvas' was incorporated into it.  The arm of the figure in the centre runs along the deep bend in the metal and continues into the shadow that defines the legs.  We haven't figured out the artist behind this mesmerizing mural, but we're working on it.  Sadly this extraordinary work of art didn't last long before being covered by a pointless and random collage of junk graffiti.  Unfortunately, pictured below is how it appears more recently.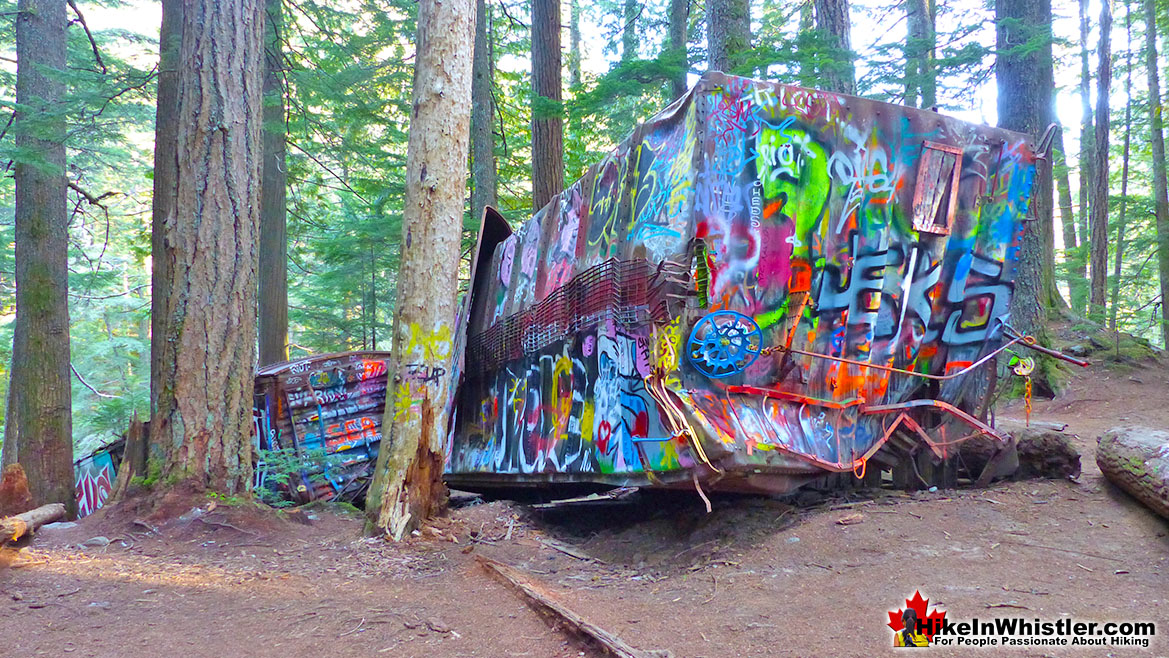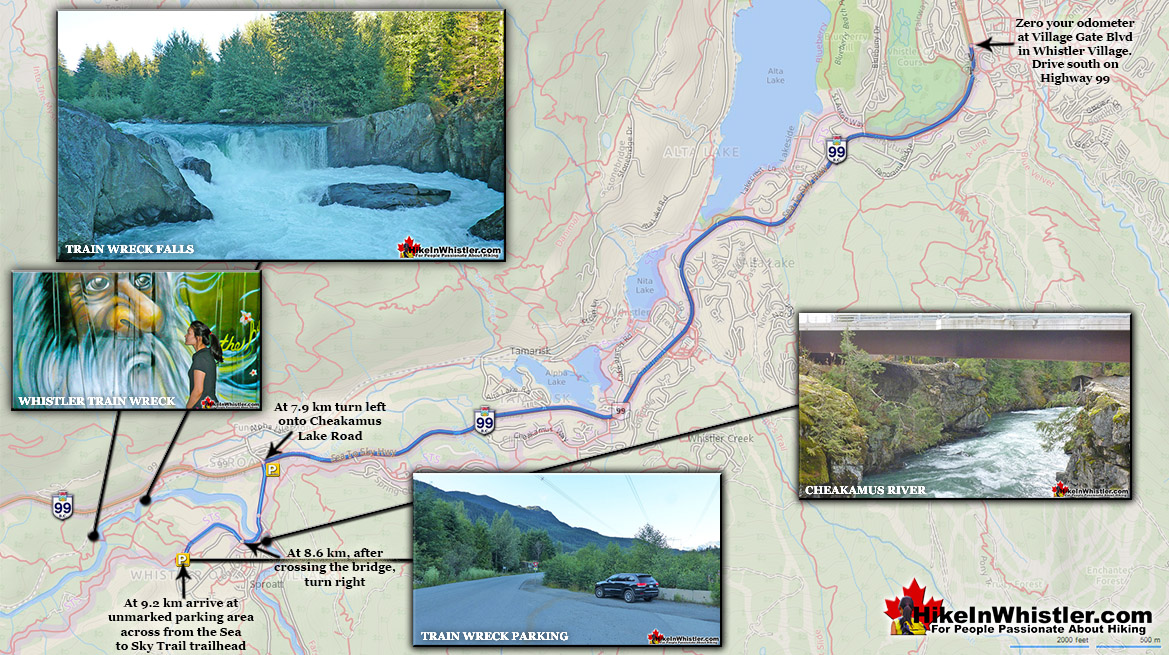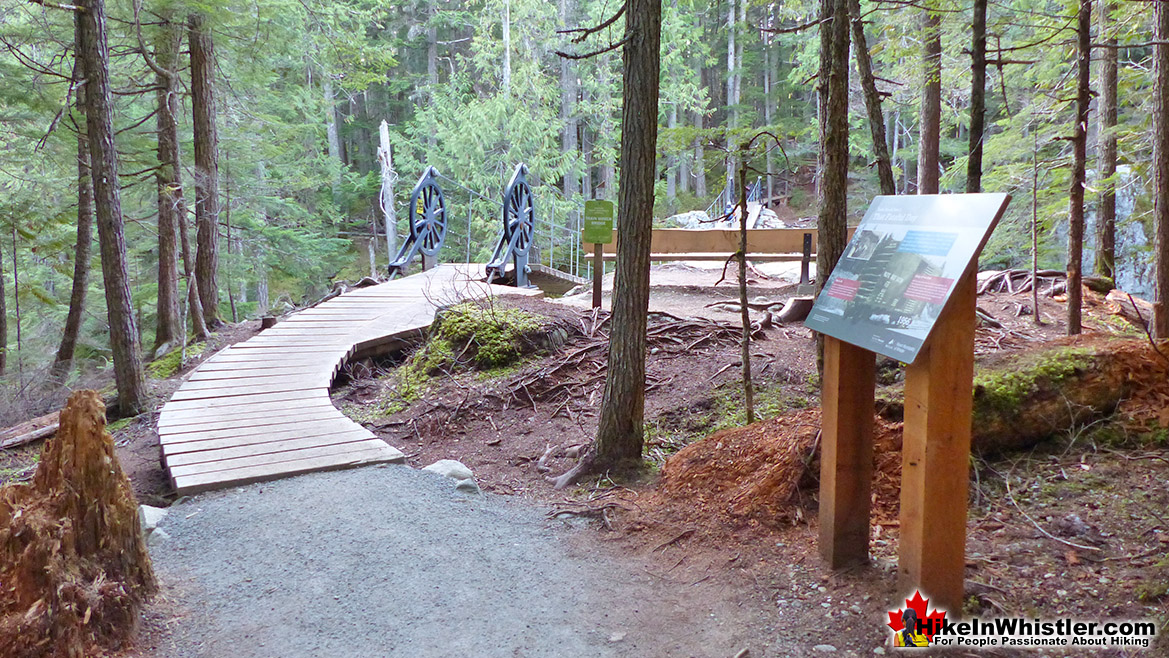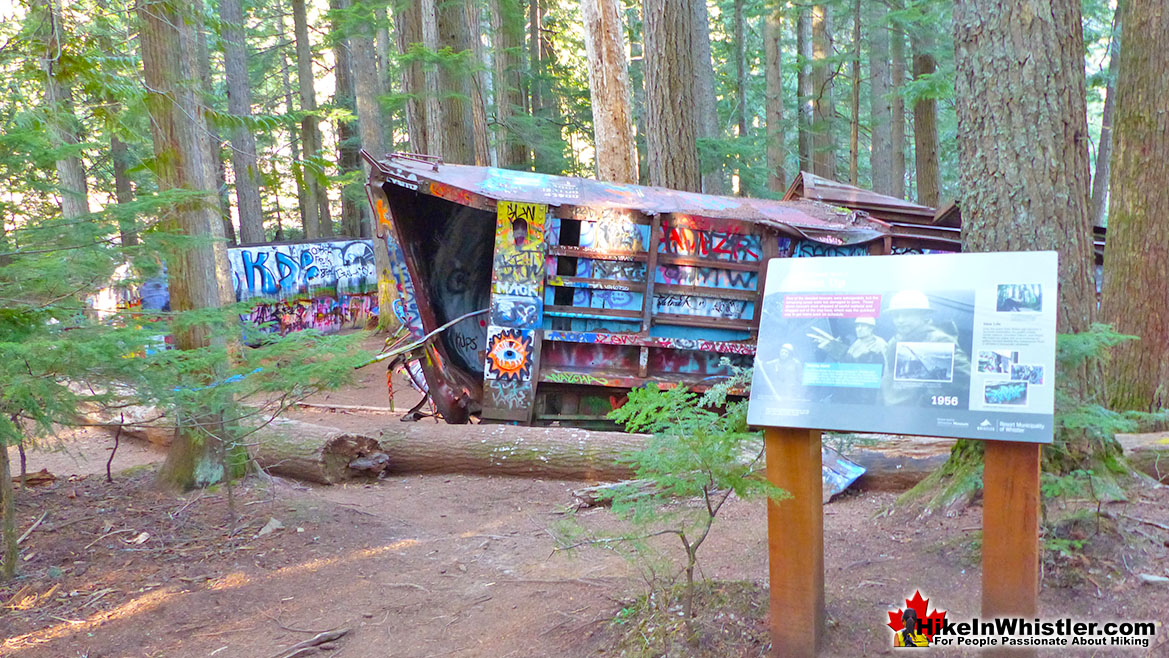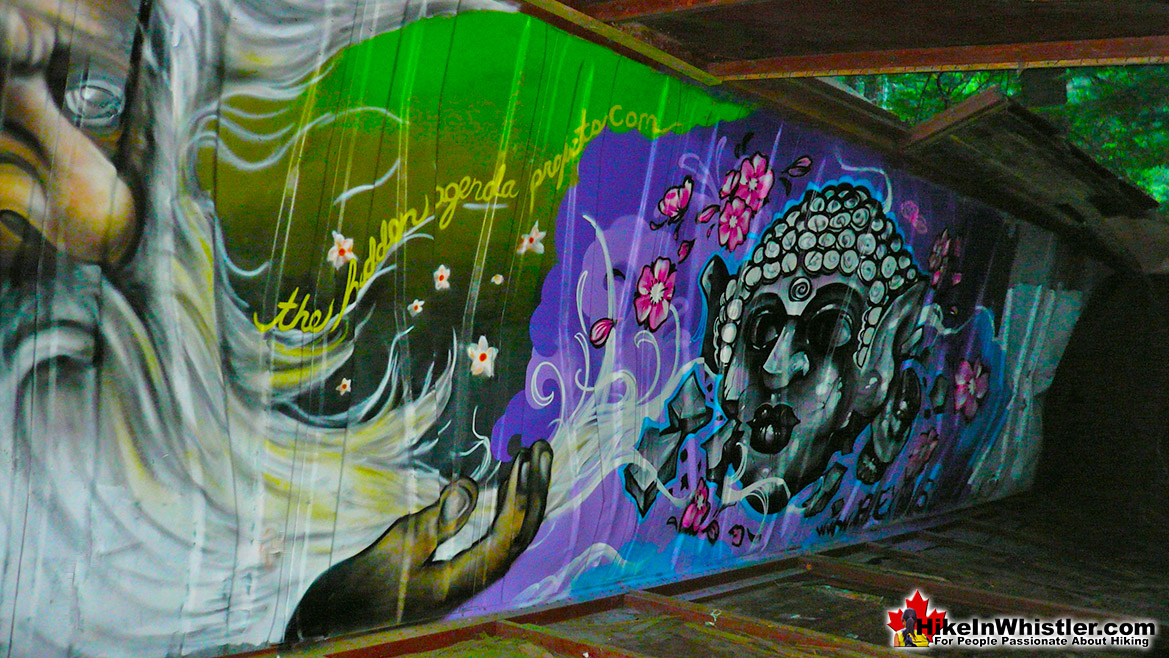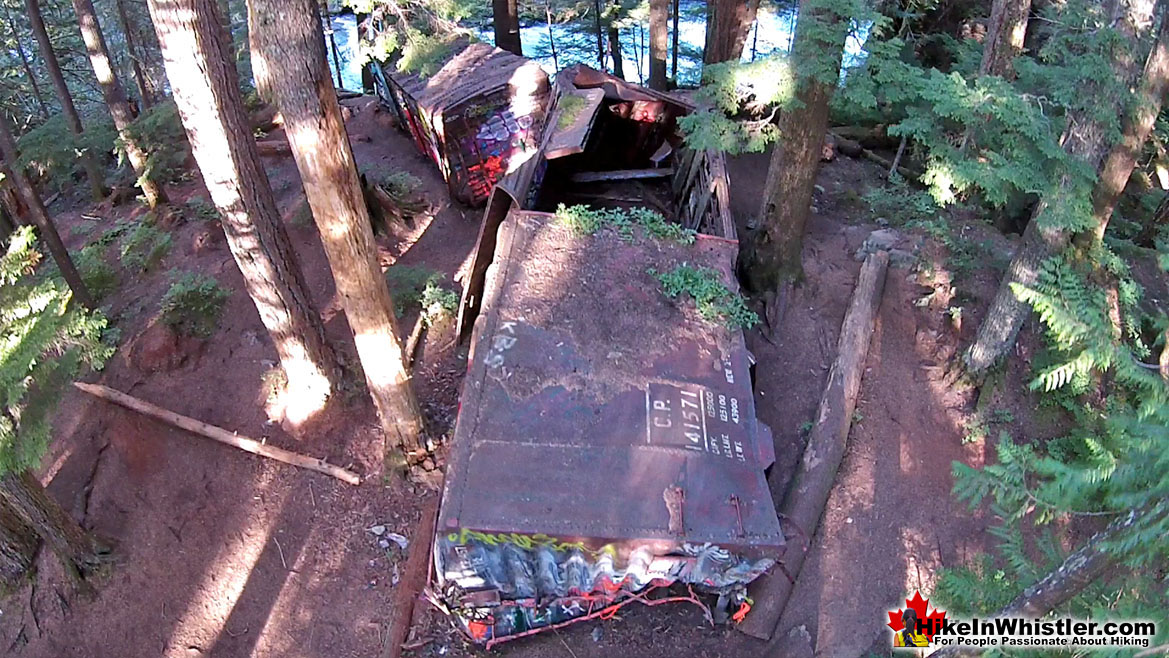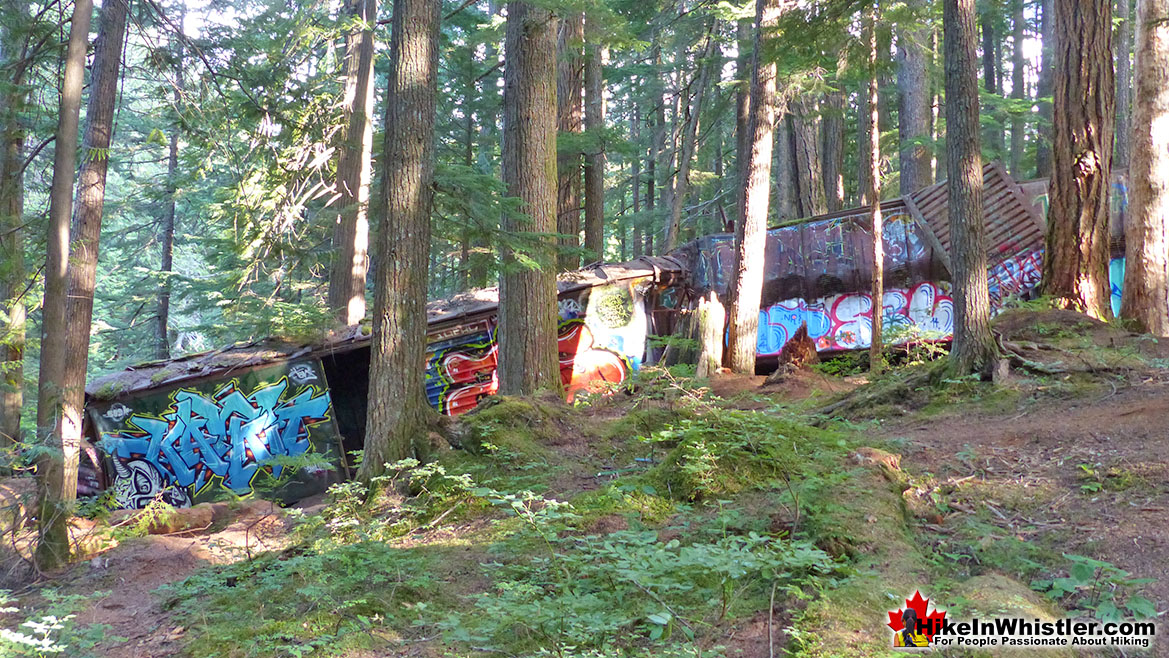 October 21th, 2018:
Pack smart by putting heavier items close to your back and higher up your pack.  Be organized and think of keeping important things ...
Read More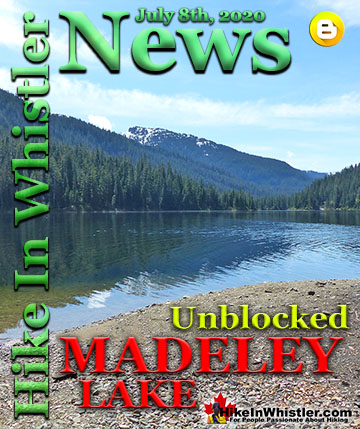 July 8th, 2020:
One of Whistler's most impressive drive-to mountain lakes,
Madeley Lake
is accessible once again. It appears a large public outcry forced, or ...
Read More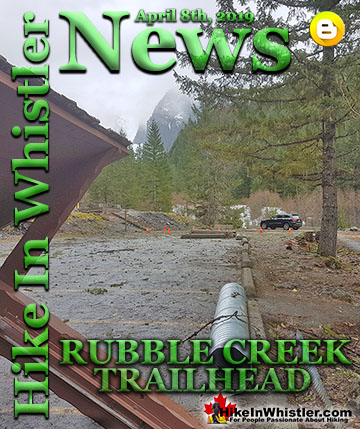 Read More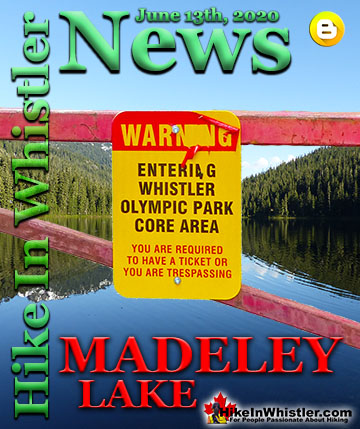 June 13th, 2020:
One of Callaghan Valley's beautiful places appears to be now blocked from the public.
Madeley Lake
, about as perfectly idyllic a lake can ...
Read More
Read More
May 10th, 2019: 
Whistler Train Wreck
is home to several stunning murals painted on the old wrecked boxcars.  Mixed with graffiti art, some of murals stand ...
Read More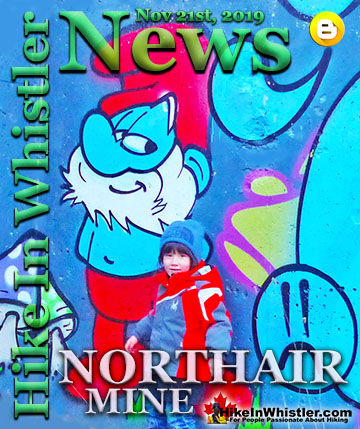 December 21st, 2019:
Way up in the 
Callaghan Valley
on the back side of
Mount Sproatt
is an abandoned gold mine.  Old cement foundations and two ...
Read More
Whistler & Garibaldi Hiking

Alexander Falls  

Ancient Cedars  

Black Tusk  

Blackcomb Mountain  

Brandywine Falls  

Brandywine Meadows  

Brew Lake  

Callaghan Lake  

Cheakamus Lake  

Cheakamus River  

Cirque Lake 

Flank Trail 

Garibaldi Lake 

Garibaldi Park 

Helm Creek  

Jane Lakes 

Joffre Lakes  

Keyhole Hot Springs  

Logger's Lake  

Madeley Lake  

Meager Hot Springs 

Nairn Falls  

Newt Lake 

Panorama Ridge 

Parkhurst Ghost Town 

Rainbow Falls  

Rainbow Lake 

Ring Lake  

Russet Lake  

Sea to Sky Trail 

Skookumchuck Hot Springs  

Sloquet Hot Springs 

Sproatt East 

Sproatt West  

Taylor Meadows  

Train Wreck  

Wedgemount Lake  

Whistler Mountain

January 

February 

March 

April 

May 

June 

July 

August 

September 

October 

November 

December